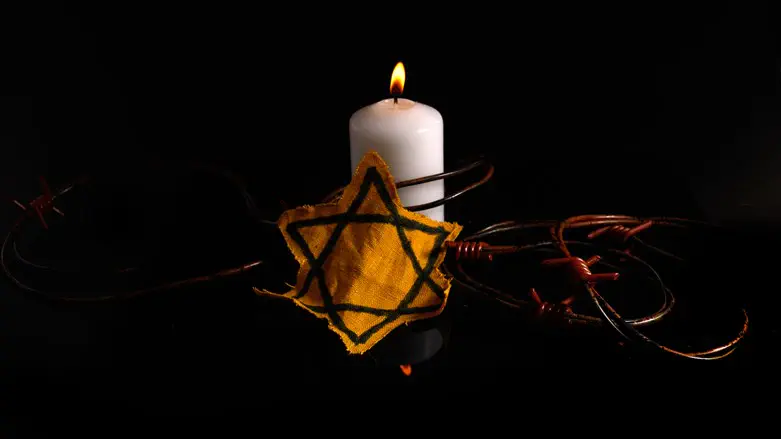 Holocaust
iStock
The World Jewish Congress (WJC) said this week that it was troubled by Credit Suisse's Firing of Neil Barofsky and Ira Forman, who were Investigating the scope of the bank's ties to Nazi Germany during World War II.
Calling on the Swiss bank to immediately reinstate Barofsky, a former federal prosecutor, and Forman, the former US Special Envoy for Monitoring and Combating Antisemitism, WJC noted that it appeared the bank was hindering the search for answers about the extent of its ties to Nazi officials.
"The World Jewish Congress is troubled by Swiss banking giant Credit Suisse's firing of Neil Barofsky and Ira Forman, who had been retained by the bank as independent ombudsperson and independent adviser, respectively," WJC said. "Both were tasked with investigating allegations that Credit Suisse had previously undisclosed ties with German Nazi officials and had serviced accounts held or controlled by such persons."
WJC pointed out that the bank had repeatedly assured them over the past several decades that it was "committed to full transparency" regarding its activities during and after World War II.
Given that, they described their "deep disappointed" that Credit Suisse fired "these two highly respected individuals, who had worked to create a comprehensive report detailing the bank's shortcomings."
"We call on Credit Suisse to immediately reinstate Mr. Barofsky and Mr. Forman and to give them its full cooperation in completing their assigned task. Anything less will put the bank's good faith into question," WJC said.
Credit Suisse originally paid $1.24 billion in a settlement to Holocaust victims in 1998. In 2020, it launched a new investigation into its past Nazi ties after new evidence provided by the Simon Wiesenthal Center found 12,000 Nazis living in Argentina, beginning in the 1930s, had deposited stolen Jewish money into its accounts, according to the New York Times.
In 2020, the Simon Wiesenthal Center reported that an Argentine investigator had found evidence that thousands of Nazis who fled to Argentina had kept accounts at Credit Suisse for decades, some with looted funds. The bank then opened an internal investigation.
The bank hired Barofsky and Forman in June 2021 to investigate the new evidence. But they were both let go in November 2022.
Last week, the US Senate Budget Committee accused Credit Suisse of impeding the investigation into former accounts at the bank that were held by Nazis, including many who fled to South American countries after World War II.
Sen. Chuck Grassley, the Senate committee's ranking Republican, said: "When it comes to investigating Nazi matters, righteous justice demands that we must leave no stone unturned. Credit Suisse has thus far failed to meet that standard."