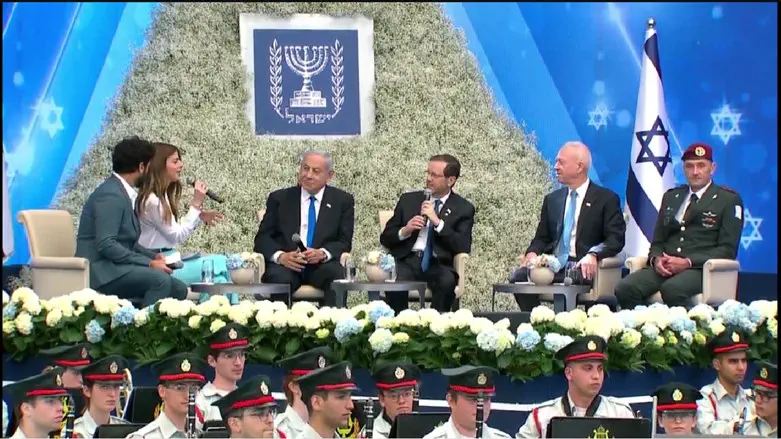 Outstanding soldiers ceremony
G.P.O.
Israeli President Isaac Herzog and his wife Michal on Wednesday morning hosted the central Independence Day celebrations at the President's Residence in Jerusalem.
Attending the event are Prime Minister Benjamin Netanyahu, Defense Minister Yoav Gallant (Likud), IDF Chief of Staff Herzi Halevi, and past and current Matkal generals.
The ceremony began with a flyover of IAF fighter planes and helicopters, saluting the outstanding soldiers who represent every arm of the Israeli army. Following this, Herzog and Halevi will review the list of outstanding soldiers, and the traditional ceremony and celebrations will be held.
The event is being held in the garden of the President's Residence, on a new and festive platform, and the celebrations are accompanied by IDF choirs and orchestra.