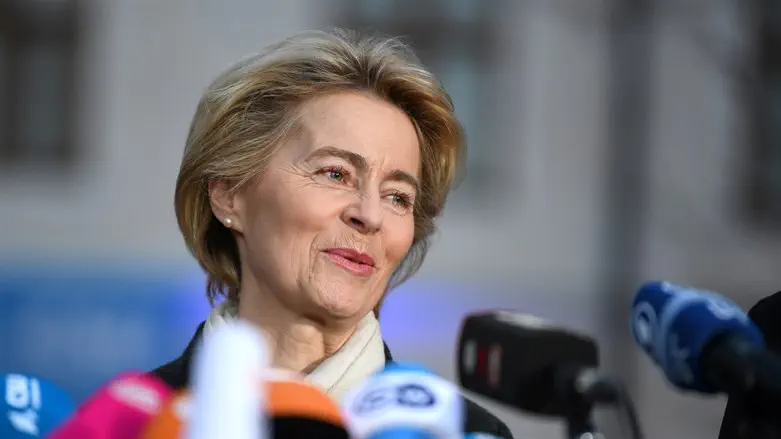 Ursula von der Leyen
Reuters
President of the European Commission Ursula von der Leyen on Wednesday sent a message of friendship to Israel in honor of the country's 75th Independence Day.
"Today we celebrate 75 years of Israel's independence and friendship with Europe," she tweeted.
Addressing herself to Israel's President Isaac Herzog and all the people of Israel, von der Leyen said, "Seventy-five years ago, a dream was realized, with Israel's Independence Day. After the greatest tragedy in human history, the Jewish People could finally build a home in the Promised Land."
"Today, we celebrate 75 years of vibrant democracy in the heart of the Middle East. Seventy-five years of dynamism, ingenuity, and groundbreaking innovations. You have literally made the desert bloom, as I could see during my visit to the Negev last year.
"Today we also celebrate 75 years of friendship between Israel and Europe. We have more in common than geography would suggest: our shared culture, our values, and hundreds of thousands of dual European-Israeli citizens have created a deep connection between us.
"Europe and Israel are bound to be friends and allies," she concluded. "Your freedom is our freedom. Happy birthday to all the people of Israel."