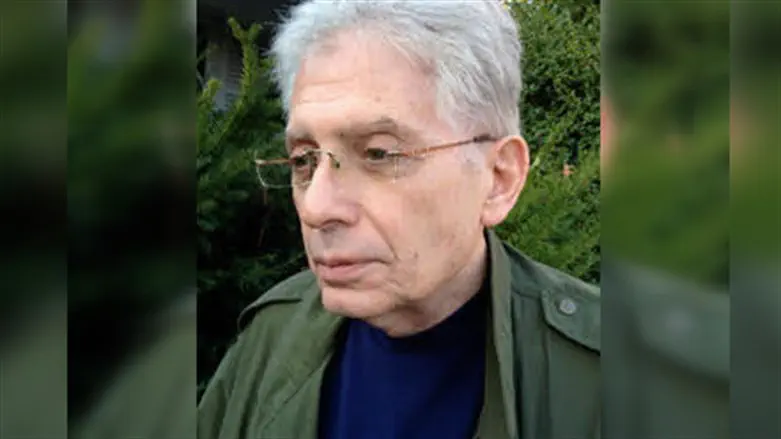 Jack Engelhard
Courtesy
We were just kids. But we understood.
A momentous event had taken place. Israel had declared its Independence, and the American president, Truman, had endorsed the Declaration.
Later, we would learn that Truman had caught his own ministers by surprise, as when he announced his decision at a press conference.
His UN envoys and his State Department were furious.
Meanwhile, we were just kids, the children of Holocaust Survivors. We lived on Saint Urbain Street in Montreal. We attended Fairmount School for regular classes and Talmud Torah for after-school and Torah classes, and at the Talmud Torah we were taught the importance of ancient Israel and modern Israel – so modern that it came true only moments ago.
For this miracle, the streets and boulevards were on parade, thousands singing David, Melech Yisroel, dancing the Hora, and finalizing the festivities with Hatikvah.
At that, people wept openly.
"After two thousand years of wandering, finally, a Jewish home," inveighed our teachers, and our parents, tears in their eyes…tears of sorrow for the past, and tears of joy for the present.
We, the children…we were good kids, and many of us were even tough kids…but not nearly as tough as the French gangs.
They hated us, and it was never a fair fight. They outnumbered us 10 to one, just like the Arabs in Israel against the Jews.
They caught us in the morning going to school, and in the evening leaving school, and the beatings we took were quite severe.
We did fight back, but it was hopeless.
Even Doodie was afraid of them.
"One day" …he kept saying.
That day did come…the Sunday following the Israeli Declaration of Independence.
In those days, in Montreal, children under 13 were not permitted in the movie theaters, so places like the Talmud Torah offered Sunday movies in the gym.
There we cheered Roy Rogers and Gene Autrey, and there, they waited for us when it was all over to chase us down and beat us up.
It was always the same…but not this day.
This day (and for days thereafter) we became Jewish Soldiers, infused with the fighting spirit of our resolute brothers and sisters in Israel.
We were all King David.
This time, after the movies, there was no need for the French gangs to wait for us. We were waiting for them.
They saw something in us that was entirely different, and as fast as they tried to run, led by Doodie, we caught up with them, and evened the score, double.
We gave them a thrashing they would never forget, and now they knew we could be as meek as lambs, but also, when tested, as ferocious as lions.
Israel lives in every Jewish heart.
Am Yisroel Chai.
(Adapted from the Holocaust to Montreal memoir, Escape from Mount Moriah.)
New York-based bestselling American novelist Jack Engelhard writes regularly for Arutz Sheva.
He wrote the worldwide book-to-movie bestseller "Indecent Proposal," the gambling thriller, "Compulsive," plus the authoritative newsroom epic, "The Bathsheba Deadline," followed by his coming-of-age classics, "The Girls of Cincinnati," and, the Holocaust-to-Montreal memoir, "Escape from Mount Moriah." For that and his 1960s epic "The Days of the Bitter End," contemporaries have hailed him "The last Hemingway, a writer without peer, and the conscience of us all." Contact: [email protected]
Ed. Note: Years later, Jack Engelhard served in the IDF.Photo below.
Jack Engelhard
http://www.jackengelhard.com
Engelhard books
J.Engelhard