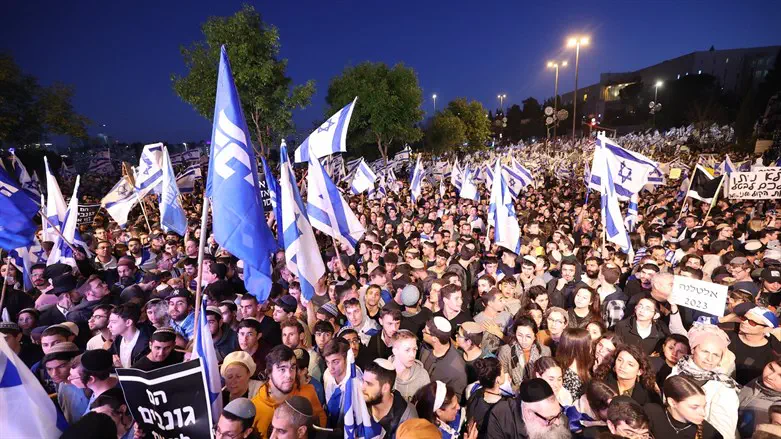 pro-reform demonstration
Shlomi Cohen
Just before the opening of the Knesset's summer session of the Knesset, there will be a historic million-person demonstration in history in support of the reform of the justice system, calling on the ministers of the government and members of the Knesset: You have received a mandate to correct the injustice!
We will not be second-class citizens!

After 35 years of the "constitutional coup" brought about by Aharon Barak, it's time to return the power to the people!

The demonstration will take place on Thursday, April 27, in front of the Supreme Court, Kaplan Street - in Jerusalem.
The cost of the demonstration is millions of shekels!

Production, advertising, hundreds of buses from all over the country, managing the event, security arrangements, portable restroom services, amplification, screens, signs, flags, and many more expenses for the success of the demonstration.

We have no European foundations from foreign governments.
We do not have huge budgets of hundreds of millions of shekels from abroad.
We only have the people!

Thanks to you, we will be able to raise the amount and carry out the most important demonstration for the future of the State of Israel.

Thanks to you, the elections will not be stolen from us!
The campaign was initiated by Barla Crombie and in cooperation with other right-wing associations.