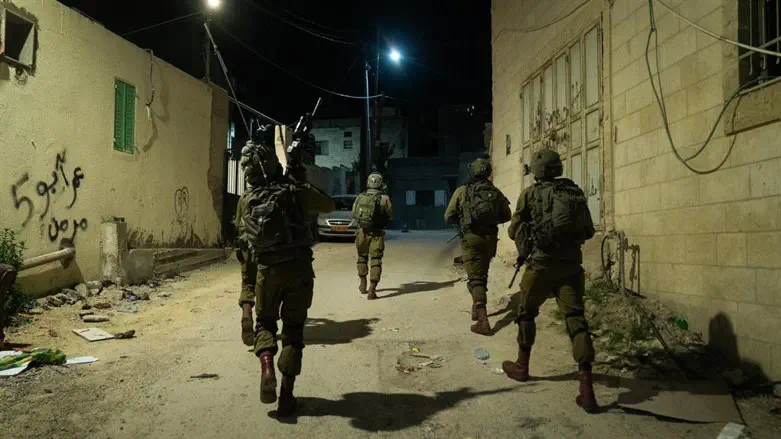 Archive image
IDF spokesperson
The terrorist responsible for a shooting attack in eastern Jerusalem Tuesday was apprehended by Israeli security forces early Wednesday morning.
In a joint pre-dawn operation of the IDF, the Border Police's Yamam special forces unit, and the Shin Bet (Israel Security Agency) in the Palestinian Authority-administered city of Shechem (Nablus) in Samaria, the terrorist suspected of opening fire on an Israeli car in the Shimon Hatzaddik neighborhood of the capital was arrested.
Two Breslover Hasidim were wounded in the attack. Both are listed in moderate condition.
Following his arrest, the terrorist was transferred for interrogation, during which he tied himself to the incident during the initial inquiry.
The terrorist has been identified as a teenager from the Askar refugee camp on the outskirts of Shechem (Nablus).