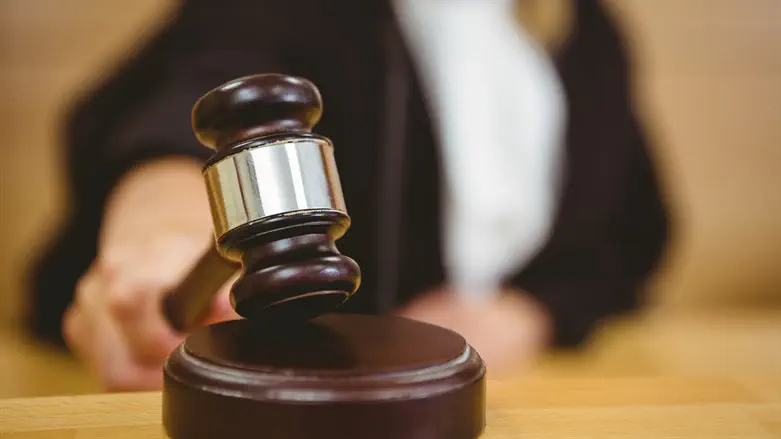 gavel
צילום: ISTOCK
On Tuesday, The Lawfare Project announced that it has filed a lawsuit against the mayor of Barcelona, Ms. Ada Colau, challenging her February 8, 2023 suspension of relations with Israel and all its institutions, including the international agreement of cooperation and friendship signed with the city of Tel Aviv.
The lawsuit was filed on behalf of the Barcelona Institute for Dialogue with Israel, a local charity. It asserts that Ms. Colau acted beyond the scope of her authority by infringing on the Spanish government's power to conduct foreign policy and violated applicable legal procedures.
Ms. Colau justified the boycott of Israel based on alleged "systematic violation of human rights." She closed her speech to the press by expressing her hope that mayors of other cities would join her action and repeated the slogan of the boycott campaign, "Barcelona says no to apartheid."
At the press conference, Ms. Colau was joined by Alys Samson Estapé, who previously served as the European coordinator of the Boycott, Divestment and Sanctions (BDS) movement against Israel and the Palestinian BDS National Committee (BNC).
Brooke Goldstein, executive director of the Lawfare Project, slammed the boycott and accused Colau of bigotry.
"The suspension of relations with Israel represents a total misuse of the legal process to engage in a bigoted and partisan campaign, rather than a legal decision within the scope of the Mayor of Barcelona's power."
"This decree of the Mayor to suspend relations with Israel affects not only the good name of the city of Barcelona; it also exceeds the limited competences of city councils in the field of international cooperation. I imagine that Ms. Colau would like Barcelona to be akin to a city-state capable of boycotting Israel and conducting its own foreign policy, but sadly for her and fortunately for the people of Barcelona, this is not legally the case," explained Ignacio Palacios, a member of the Barcelona Institute and also the lawyer engaged by The Lawfare Project to lead this legal action.
Maxo Benalal, chairman of the Barcelona Institute, added, "By adopting the tenets of a partisan and discriminatory political campaign against Israel, Ms. Colau breaches the Mayor's institutional duty of neutrality, brings harm to the good name of the city of Barcelona, and disturbs the foreign policy of Spain."