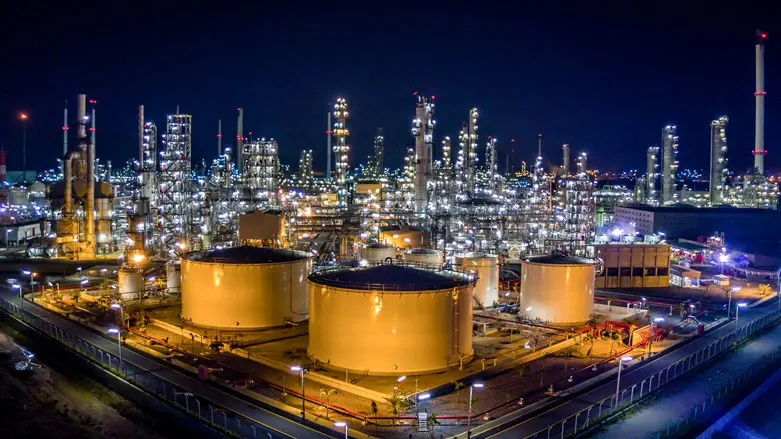 Iran
iStock
Iran is recruiting Hamas and Hezbollah, its terrorist proxies in the Middle East, to coordinate attacks against Israel, The Wall Street Journal reported on Friday.
According to the report, Esmail Ghaani, who leads the Islamic Revolutionary Guard Corps' elite Quds Force, has held a series of clandestine meetings with leaders of terrorist groups across the region in recent weeks, including some operating in Syria and Iraq.
Ghaani was named the successor to General Qassem Soleimani, who was eliminated in a US air strike in Iraq in January of 2020.
The Quds Force chief was in Lebanon last week, where he met with the leaders of Hamas, Hezbollah and Islamic Jihad at the Iranian embassy in Beirut, the sources told The Wall Street Journal. Around the same time as those meetings, terrorists from southern Lebanon fired a barrage of rockets at Israel, the largest such attack since the 2006 Second Lebanon War between Hezbollah and Israel.
The details of the rocket attack were finalized in Gen. Ghaani's meetings in Beirut, including with Hamas leader Ismail Haniyeh and his deputy Saleh al-Arouri and Hezbollah chief Hassan Nasrallah, the people said.
Rockets were also fired at Israel from Gaza and Syria, and Israel responded by launching air strikes against terrorist targets in those areas.
Esmail Ghaani
Reuters
The Wall Street Journal noted that Gen. Ghaani's effort to unite Tehran's allies is a sharp escalation in the undeclared war between Iran and Israel after Israel carried out hundreds of attacks targeting Iran and its proxies across the Middle East.
It also reflects the growing influence of Ghaani, who has generally played a quieter, less visible role than his predecessor Soleimani. His recent work marshaling Hezbollah, Hamas and others marks a growing threat to Israel and a challenge for the US, noted the report.
(Israel National News' North American desk is keeping you updated until the start of Shabbat in New York. The time posted automatically on all Israel National News articles, however, is Israeli time.)