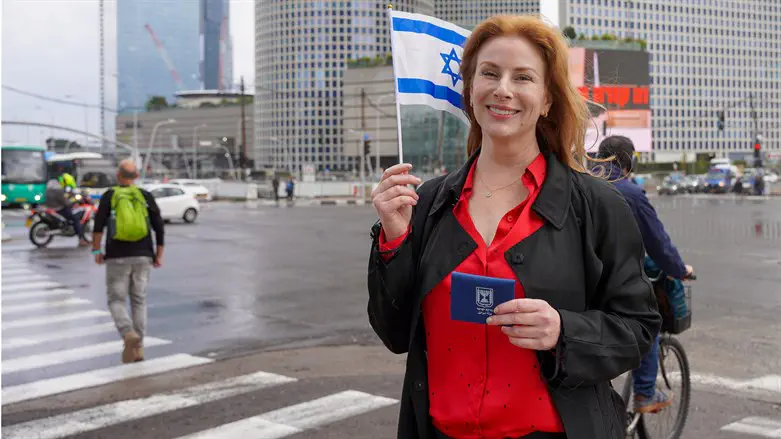 Actress Diane Neal
Rebecca Zwiren, Nefesh B'Nefesh
Hollywood actress Diane Neal has begun a new chapter in what is already an eventful life by making Aliyah to Israel.

Neal, who is best known for her role as Casey Novak in Law & Order: Special Victims Unit, made Aliyah to Israel with Nefesh B'Nefesh, in cooperation with Israel's Ministry of Aliyah and Integration, the Jewish Agency for Israel, Keren Kayemeth LeIsrael and JNF-USA. She arrived in Israel last November and began the organization's guided Aliyah process within Israel in March.

For now, Neal is residing in Tel Aviv, and she already feels at home - even when handling the often-challenging Israeli bureaucracy.

"Even when I was at Misrad Hapnim (Ministry of Interior office), I felt all the people that I've loved and came before me and died just so I could have the privilege to be here. I needed a place to feel safe."

While the actress has put her career on hold for now, she hopes to use her time in Israel to learn more about the country.

"I'm new here and don't presume to know everything, but I'd like to learn more about Israel and be an ambassador for what Israel is. I want to do everything I can to help make Aliyah happen for others," she said, adding that she's interested in exploring the philanthropic and government advocacy worlds in Israel as she has experience in both realms.