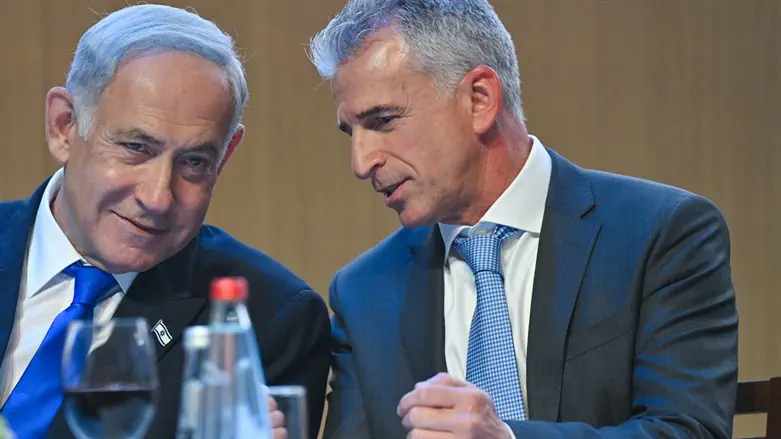 Benjamin Netanyahu and David Barnea
Kobi Gideon/GPO
Prime Minister Benjamin Netanyahu spoke on Sunday with the head of the Mossad David Barnea, following the report in The New York Times which claimed that "the leadership of the Mossad encouraged the protests against the judicial reform".
Channel 12 News reported that Netanyahu asked Barnea to respond to the publication, and he explained that it was a wrong analysis on the part of US intelligence officials. The Mossad estimates that the analysis is a result of the approval given by Barnea to lower-ranking Mossad employees to join the protests against the reform.
Netanyahu accepted the explanation provided by Barnea. After that conversation, the Prime Minister's Office issued a statement on behalf of the Mossad, denying the report and clarifying that the it was "fundamentally false and unfounded."
The New York Times report was based on documents leaked from the Pentagon. It did not include the names of the specific Mossad officials who allegedly encouraged the protests.
The Prime Minister's Office also stated that "the Mossad and its officials did not encourage and do not encourage employees in the organization to go to demonstrations against the government, to political demonstrations in general, or to any political activity. The Mossad and its leading officials did not deal with the issue of the demonstrations at all, and remained loyal to the value of statesmanship that has guided the Mossad since its establishment."