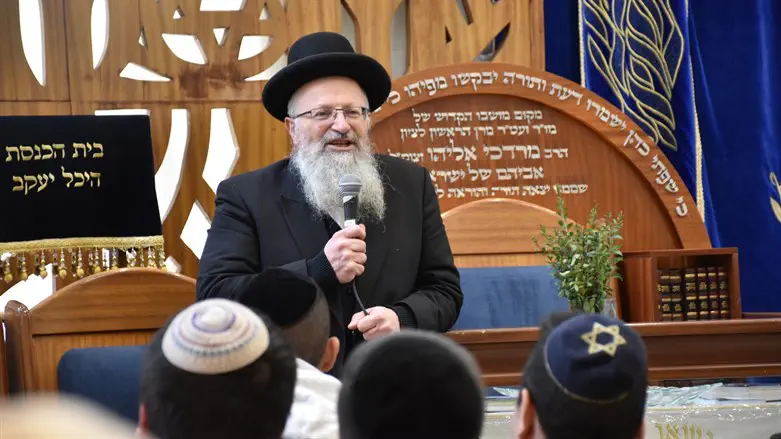 Rabbi Shmuel Eliyahu
no credit
Safed Chief Rabbi Shmuel Eliyahu this evening (Tuesday) called on the Jewish community to sell their chametz (leavened products) immediately and not wait until the last minute to do so.
"Every year on the eve of Passover after midnight, people come to me and say, 'Rabbi, I forgot to sell chametz and I have a bottle of whiskey and flour and a storeroom with chametz," Rabbi Eliyahu said.
To sell your chametz online click here
"Every year we get into very difficult situations. After all, if a person remembers on Pesach Eve after midnight - even if I want to help him - I will not be able to, because it is no longer possible to sell chametz. If a person did not sell the chametz, apart from the money he lost, he also violated the prohibition of 'it shall not be seen and not be found,'" said Rabbi Eliyahu.
"I tell the people - if you intend to sell chametz, do it now. Today there is an option to sell via the Internet. Say that you are selling through the rabbi who sells your chametz who is a messenger. Even if you only said it [without performing the act], you are half-way there, and the best thing is to write it down. Don't wait until the last moment. The rabbi is a messenger who will make the sale at the right moment, and you can appoint him as your messenger even days in advance," he said.
"Those who procrastinate may forget, so don't wait and sell your chametz quickly," Rabbi Eliyahu concluded.