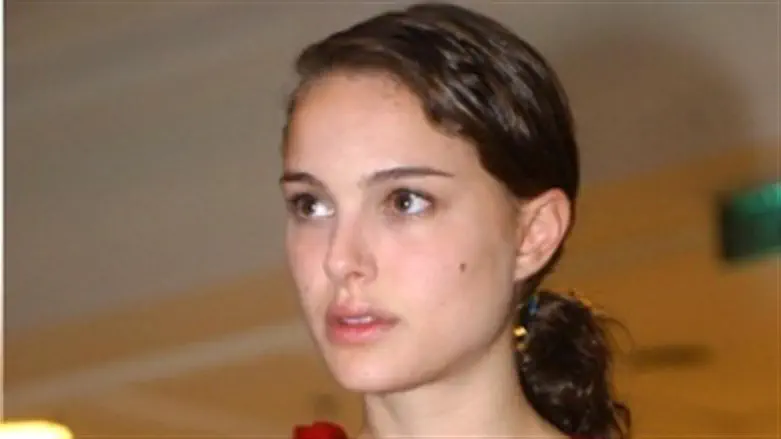 Natalie Portman
Flash 90
An upcoming HBO documentary series will highlight the role Academy Award-winning Israeli-American actress Natalie Portman played in bringing the Angel City Football Club to Los Angeles.
"Angel City," which is set to debut on HBO and stream on HBO Max in May, will tell the story of the team's first season in the National Women's Soccer League. Portman is an executive producer.
Portman, who was born in Jerusalem, is a founder and lead investor in the almost all-female ownership group behind Angel City, which was announced in July 2020 and played its first season in 2022.
The ownership group includes a number of A-list athletes, entrepreneurs and fellow Hollywood stars such as Serena Williams, Jessica Chastain and many others.
Portman, who was also a founding member of Time's Up, the nonprofit that helped advance the Me Too movement by supporting victims of sexual harassment, had the idea a few years ago. Though she did not grow up a sports fan, Portman told The Guardian that she saw the venture as a vehicle to raise awareness for the effort for equal pay in sports.
"Watching my son idolize players like Megan Rapinoe and Alex Morgan the same way he did Lionel Messi or Karim Benzema, I realized that amplifying female athletes could rapidly shift culture," Portman said.
Portman brought the idea to Kara Nortman, a venture capital executive, who looped in entertainment veteran Julie Uhrman. From there, the plan to bring a women's soccer team to L.A. continued to gain steam — and high-profile investors.
"Our dream is to make women's soccer as valued as male soccer is throughout the world," Portman said.
The three-part HBO series will tell the behind-the-scenes story of how the team got its start.
"Pulling back the curtain on the origin story through the 2022 inaugural season of the female-founded and led team, the series reveals the passion and grit needed to build a franchise from scratch and blaze a bold trail in the world of professional sports," reads a press release from WarnerMedia, HBO's parent company.
In the trailer for the series, Portman calls her experience with Angel City "one of the most extraordinary adventures of my life."