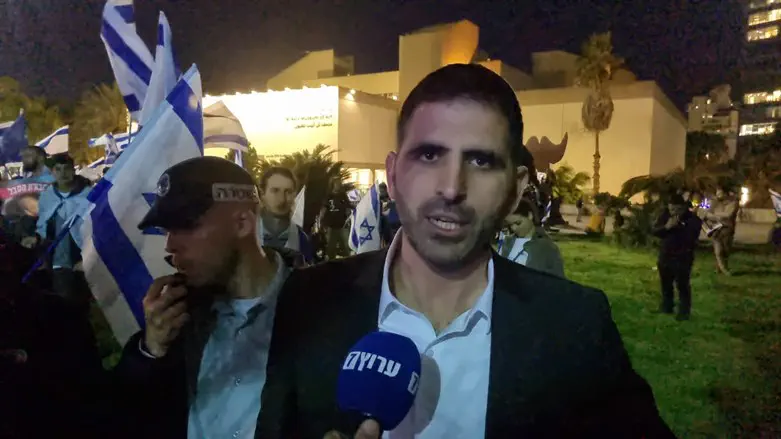 Minister Shlomo Karhi at demonstration in Tel Aviv
Israel National News
Communications Minister Shlomo Karhi (Likud) spoke to Israel National Newsat the right-wing demonstration in favor of the judicial reform which took place in Tel Aviv on Thursday, and said that the government will continue to promote the judicial reform even if no agreements are reached.
"We gave another opportunity for dialogue and if it does not lead to a result, we will continue to advance things. We did not stop the legislation and the reform. The first judge to be appointed in October will be determined by a new Judicial Selection Committee. The Prime Minister has more patience than we do, and he gave an opportunity for negotiations," said Karhi.
He added that he is not particularly optimistic about the negotiations. "As I hear from Merav Michaeli and Hili Tropper, they don't want the voice of the right to be heard, but we are ready to give it a chance."
"The voice of the right that went to the polls five months ago will not be silenced. When the citizens of Israel celebrate the Seder, they should know that the voice that was suppressed for generations – is now free," Karhi concluded.
Hebrew video: