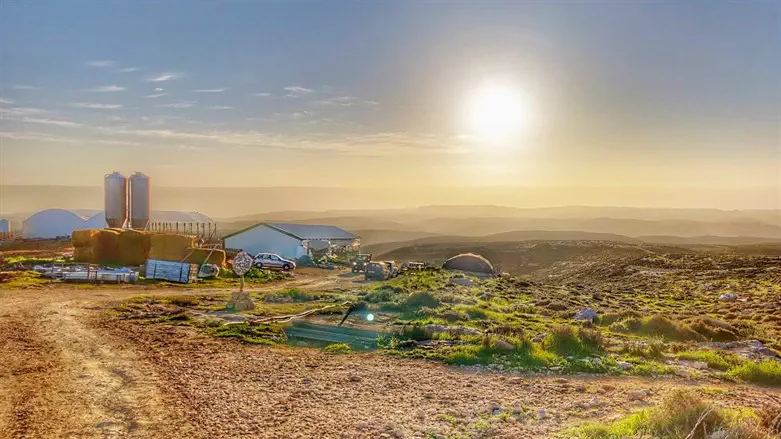 farm
PR
Passover is approaching, and in every Jewish home preparations are underway; special holiday dishes, new clothes, ornaments for the holiday table.
However, not in all homes are preparations accompanied by a smile. Many families are worried by the high cost of expenses the holiday entails.
They cut back wherever they can, yet are still faced with great difficulty.
It is for such families that the communities uphold the loving brotherly Jewish custom of Kimcha Depischa.
We are here to expose you for the first time, to a new project initiated this year; a project designed to give families in need in Judea and Samaria packages of meat from the farms, for the holiday.
Donations to this unique new enterprise are recognized by the US tax authorities and the money is used to purchase meat for the holiday for families in need in Judea & Samaria.
Meat for this campaign is purchased from the Meat Farms factory - which is an example of true Zionism. The factory produces and sells products made of meat and poultry from the farm-settlements of Judea & Samaria, thereby granting them financial security and strength to continue their work for the Land of Israel.
It is no secret that in recent years, Arabs have been gradually occupying more and more Israeli lands. This occupation is carried out in a neatly organized operation sponsored by the Palestinian Authority and funded by hostile bodies in Europe and other places around the world.
To oppose this occupation, multiple farms have been established in Judea & Samaria. A true act of Zionism model 5783.
A single family, assisted by some boys and girls, occupies a large territory, thus preventing its occupation by Arabs.
Herding cattle, sheep and goats, these pioneers roam the vast area, guarding it until a settlement can be built on it.
These pioneering families and youth, farm the land winter and summer, in remote locations and at great risk to their own personal safety.
Maintaining the farms is not profitable or economic and their sole motivation is Zionism. In addition to the economic challenge, these pioneers deal with daily offenses – agricultural areas being burned down, cattle theft, and more.
The Meat Farms factory purchases the farms produce and under the Mehadrin supervision of Rabbi David Dudkevich from Yitzhar and Rabbi Shmuel Eliyahu from Safed, the factory packages, produces and markets these products. Factory profits are transferred to the owners of the farms, allowing them to continue their Zionist endeavor.