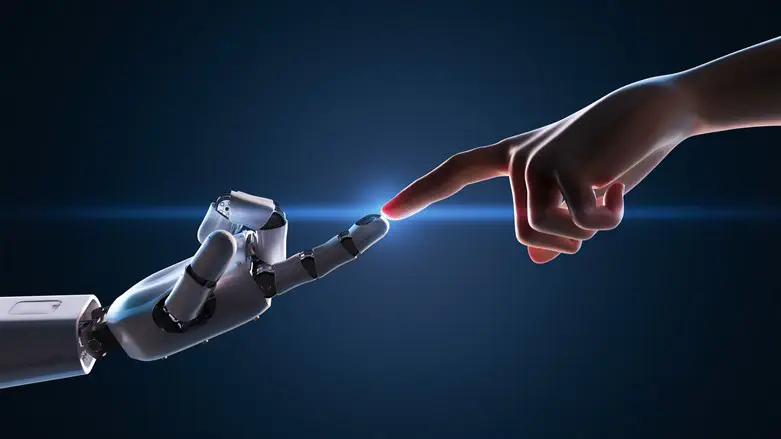 Robot
iStock
Jewish schools from across the United States competed in a robot tournament on Tuesday, battling it out to see whose robot would finish on top.
Over 40 yeshivas participated in the competition held at New York City's Fort Washington Armory, which was hosted by the Center for Initiatives in Jewish Education (CIJE) and the Orthodox Union's Teach Coalition, according to eJewishPhilanthropy.
The event was part of a trend by yeshivas and Jewish day schools across the US to emphasize STEAM subjects (science, technology, engineering, art and math).
CIJE's focus is on STEAM and hosting science competitions for students in Jewish schools. It describes itself on its website as bringing a "unique hands-on approach" to STEAM learning to over 170 Jewish schools across 17 states.
"We believe Jewish day school graduates should be prepared to succeed in an ever-changing global society and to reach their potentials in their future careers and life… To that end, CIJE seeks to upgrade the technology and programs available to Jewish day schools and yeshivot so that the education these schools provide is world-class."
Each of the robots in the tournament, built by elementary and high school students, competed for points through battles and skills performance tests. Teams competed in five rounds, including cage matches.
"The education system in many countries, even those that were considered third-world countries, were getting much better, and the fear was that our kids, unless we did better things to educate them, would fall behind," CIJE President Jason Cury told eJewishPhilanthropy. "We don't expect all these kids, when they graduate high school and go on to college, that they're all going to be engineers. But we want them to have the ability to think in that way, because you can do anything if you think that way."
The organization puts on smaller robot tournaments across the US and hosts two larger events in the fall and spring.
"There's coding, there's engineering, every single one of these robots was probably built five times, six times. Because [the students] fail, they realize, 'we got to do something better,' [then] they fail again. [We are] teaching kids that there's nothing better than failure until you succeed," CIJE vice president of development Philip Brazil told eJP.