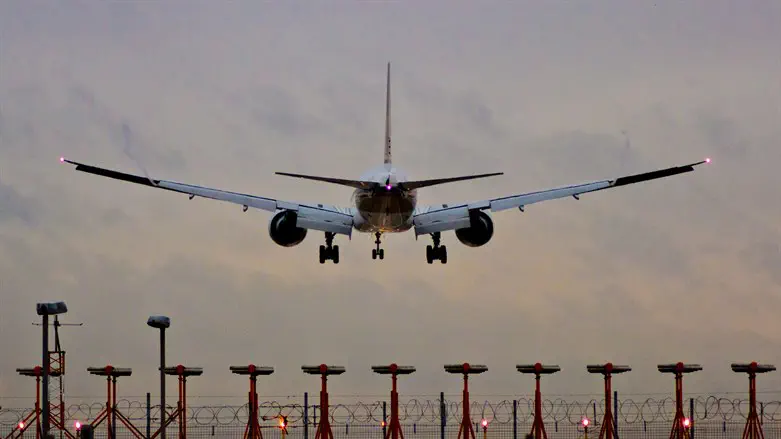 Airplane plane landing (stock image)
iStock
EMT Naftali Schischa was awarded the New York State Liberty Medal on Friday for saving a passenger's life on a flight from New York City to Ford Lauderdale, Florida, Hamodia reported.
Schischa, a volunteer with Hatzoloh of Rockland, was honoured with the medal by state Senator Bill Weber. It is the highest honor that can be bestowed upon a resident of New York by a state senator.
The incident occurred on January 25 when a female passenger on Flight 571, which took off from LaGuardia, collapsed while in the aisle.
Schischa acted heroically by intervening with medical aid, saving the woman's life. His quick thinking allowed the plane to continue on its way without having to make an emergency landing, according to the news outlet.
Liberty Medals are authorized by resolutions of the New York Senate. Criteria for receiving the award include heroic actions, military service, and actions taken by law enforcement and first responders which are above and beyond the call of duty.