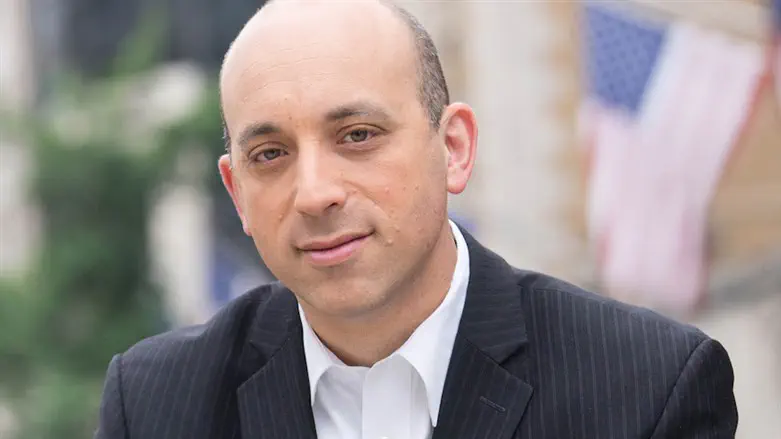 Jonathan Greenblatt
Courtesy of the ADL
Antisemitic incidents in the United States have reached the highest level ever recorded, according to a study by the Anti-Defamation League (ADL).
Cases surged to historic levels in 2022. There were 3,697 incidents reported across the US last year, an increase of 36 percent compared to 2021, which was also a record-setting year.
According to new data released this week in ADL's Audit of Antisemitic Incidents, on average, 10 incidents took place for each day in 2022 – the highest level of antisemitic activity since ADL started keeping records in 1979.
The trend follows an uptick of "hate and vitriol directed against the American Jewish community over the last five years," ADL noted.
The advocacy organization highlighted that this is the third time in the past five years that the yearly total has been the highest number ever recorded.
According to the ADL Center on Extremism, which compiles the annual audit, there were yearly increases in incidents of harassment (29 percent); acts of vandalism (51 percent); and physical assaults (26 percent).
The report also found that white supremacist groups were behind 852 antisemitic propaganda distribution incidents in 2022 – a substantial increase from the 422 propaganda incidents in 2021.
"We're deeply disturbed by this dramatic and completely unacceptable surge in antisemitic incidents. While we can't point to any single factor or ideology driving this increase, the surges in organized white supremacist propaganda activity, brazen attacks on Orthodox Jews, a rapid escalation of bomb threats toward Jewish institutions and significant increases of incidents in schools and on college campuses all contributed to the unusually high number," ADL CEO Jonathan Greenblatt said.
"This data confirms what Jewish communities across the country have felt and seen firsthand – and corresponds with the rise in antisemitic attitudes. From white nationalists to religious fanatics to radical anti-Zionists, Jewish people see a range of very real threats. It's time to stop the surge of hate once and for all."
The study found that antisemitic incidents were reported in all 50 states and the District of Columbia, with a dangerous increase occurring on college and university campuses and at non-Jewish schools.
Campus antisemitic activity increased by 41 percent in 2022, with 219 incidents reported at more than 130 campuses. Antisemitic incidents reported at non-Jewish K-12 schools increased by 49 percent (494 incidents).
"It's deeply troubling that there was such a sharp increase in school and college-based antisemitic acts," Greenblatt said.
"This is a reminder of the need for more targeted education efforts aimed at rooting out hate and teaching acceptance. Holocaust education is increasingly important, which is why we are advocating for the passage of state laws mandating Holocaust education so schools are equipped to teach that history and ensure its lessons endure."