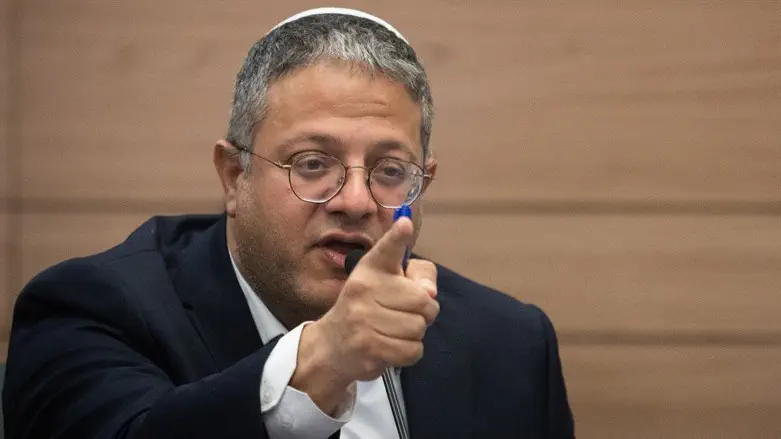 National Security Minister Itamar Ben Gvir
Photo: Oren Ben Hakoon/Flash 90
After receiving much criticism and hostility for bringing about the failure of the opposition's electronic handcuffing law, National Security Minister Itamar Ben Gvir put forward his own proposal on the subject.
In recent weeks, the Minister has held many meetings on the subject and, after a discussion in his office with representatives of the Israel Police, the Israel Security Service, the Ministry of Social Affairs, and the Public Defender's Office, Minister Ben Gvir decided to anchor in law the requirement that judges request a risk assessment to determine the degree to which a man is dangerous, before deciding whether or not to place him in electronic handcuffs.
This is in contrast to the bill tabled by opposition members which stated that it would be possible to commit a violent man to an electronic handcuff without performing such an assessment.
In addition, it appears that the new bill will state that only after one conviction will the court be able to place a man in electronic handcuffs. In order to prevent false complaints, the mere filing of a complaint is insufficient to take preventive action.
"When it comes to human scum who harm women, we must do everything to prevent the possibility of them harming a woman, including electronic handcuffs and even more difficult measures. At the same time, it is important to prevent the possibility of false complaints, which results in harm to innocent men and also to women and their credibility," said Minister Ben Gvir.