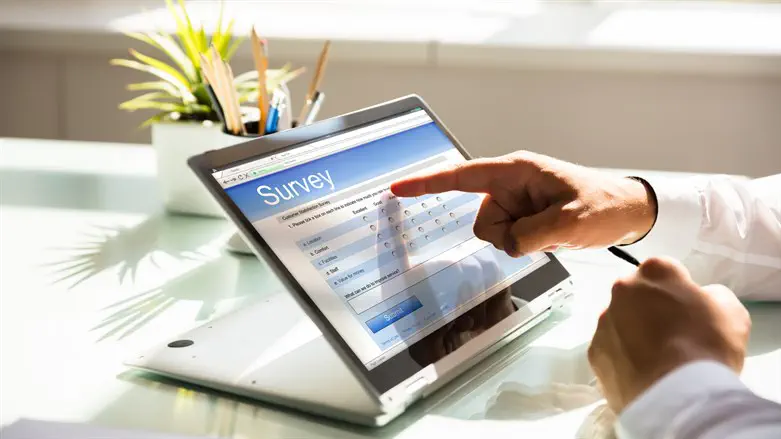 Survey
iStock
Jewish people were subjected to harassment in 94 countries in 2020, up from 89 countries the year before, a new Pew Research Center study on global restrictions on religion found.
The survey listed a wide range of incidents, including verbal and physical assaults, vandalism of cemeteries, and scapegoating for the COVID-19 pandemic.
Jewish people ranked third highest among major religious groups internationally for the number of countries they were targeted in.
The number is significantly higher than in 2007, the first year the study was conducted, in which antiseptic incidents were documented in 51 countries.
Every year since then, Jews have been been targeted by government restrictions or social harassment involving religion in more countries than any other major religious group besides Christians and Muslims, despite being only roughly 0.2 percent of the world's population. In comparison, Christians make up 31 percent and Muslims make up 25 percent of the world's population.
In 2020, Jews were the victims of government restrictions or social hostilities in 41 of 45 EU countries, 18 of 20 Middle East-North African nations, 16 of 35 countries in the Americas, 16 of 50 countries in the Asia-Pacific region, and three of 48 countries in sub-Saharan Africa, according to Pew.
The Center's annual study used 20 publicly available sources, including those by the US State Department, to track religious restrictions and how they changed from 2019 to 2020.
Besides physical assaults, it found anti-Jewish discourse in 2020 included cases related to the pandemic; anti-Jewish comments made through media outlets; and antisemitic conspiracy theories spread online.
The overall figures represent the number of countries that the antisemitic harassment occurred in, but not the severity of the incidents.
According to Pew, the report does not "seek to determine which religious group faces the 'most persecution' around the world," but rather how widespread the persecution is based on geography.