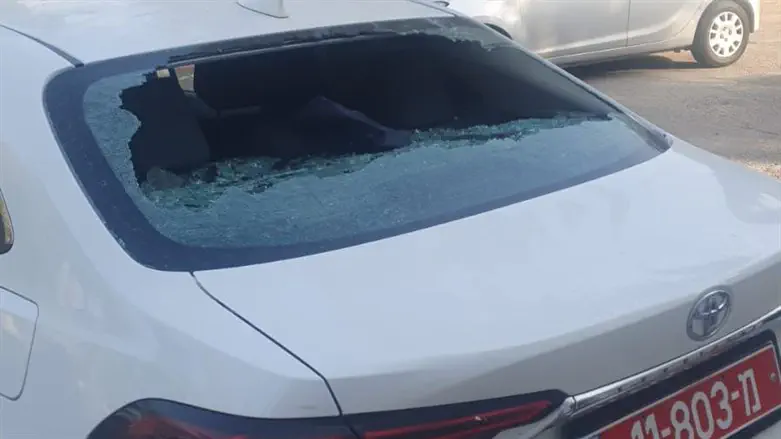 The police car that was damaged
Police Spokesperson
Police officers who were called to the scene of a car accident in the Jabal Mukaber neighborhood in southern Jerusalem were attacked by dozens of Arabs who gathered at the scene and threw stones, rods, and additional items at the officers.
As a result of the assault, an officer was injured on his face and was taken to the hospital for medical treatment. In addition, a police car was damaged in the attack.
Additional officers were called to clear the riot and arrest suspects. Officers at the scene and felt in danger fired shots in the air.
Police and Border Police forces worked to repel the rioters using riot dispersal equipment and force against those who threw stones.
The police arrested three suspects for rioting, throwing stones and other objects, and assaulting officers, and dispersed the rioters.