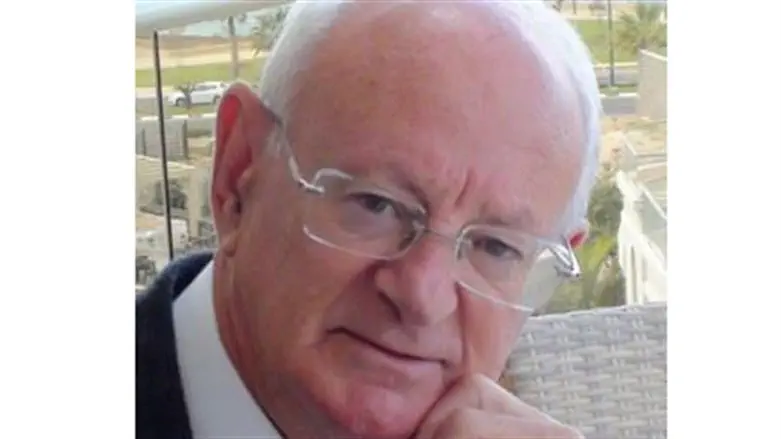 Barry Shaw
צילום: PR
After the Biden Administration destroyed Europe's energy supplies by blowing up the Russia-Germany Nordstream pipeline, it has taken the form of Israel's Prime Minister, Benjamin Netanyahu, to step into the breach for a struggling Europe.
Netanyahu has wisely taken his initial diplomatic mission to help Europe by making Italy and Germany his initial stops, contracting with the Europe which is to be supplied with Israel's maritime reserves of energy via natural reserves in the Mediterranean.
Unlike the Lapid coalition, and its Energy Minister, Karine Elharrar, who strangely froze the search for new offshore energy reserve for supposed ecologic reasons, Benjamin Netanyahu is determined to forge new mutually productive ties with Europe.
One also bears in mind that former Prime Minister, Yair Lapid, totally surrendered additional maritime territory with a potentially huge reserve of energy to Hezbollah-controlled Lebanon, an egregious mistake by a tyro which will result in a massive economic loss to Israel and a huge financial and strategic benefit to Hezbollah.
Lapid claimed that his bad agreement was a security gain for Israel. Others would say that he surrendered to Hezbollah threats to blow up Israeli's offshore energy production platform if Israel did not sign away its sovereign maritime claims to Lebanon - instead of defending them or teaching Hezbollah that blackmail does not pay.
Hence Bibi's trips to Europe can be seen as rectifying the economic and strategic damage done to Israel by the previous government.
I fully expect Bibi to make a third trip within a month, this time to London, to strengthen Israeli ties with Britain.
Meanwhile, the prime minister has not ignored the Iran issue. In fact, there have been significant meetings with interesting top-level visitors that have not gained massive media attention, but point to action against Iran's nuclear military program.
Following on the heels of the US Secretary of State to Israel came the Biden Administration National Security Advisor, Jake Sullivan, then the US Military Chief of Staff, General Milley.
And last week, the US Defense Chief, Lloyd Austin, met with the Prime Minister, the IDF Chief of Staff Herzi Halevi, and the head of the Israeli Mossad.in a hangar at Ben Gurion Airport.
This was not a courtesy visit.
Things are happening as a result of the admission that Iran has fooled the world, but not Israel, and that they have reached at least 84% uranium enrichment and the Pentagon admitted that Iran could race to weapon grade material in 12 days.
The head of the IAEA, Rafael Grossi, angered Israel's Prime Minister by holding his first ever meeting with Iranian President, Ibrahim Raisi, even after the news that Iran had boosted their nuclear enrichment levels,
Grossi followed his meeting with Raisi by telling a press conference not that Iran had gone beyond the bounds of international legality but that Israel would be committing an illegal act if it attacked any Iranian nuclear facility.
The IAEA is now unofficially persona non grata to the Jewish State.
In response to the IAEA chief's disgraceful behavior, Prime Minister Netanyahu said that Israel reserves the right to strike Iranian nuclear facilities - that are clearly not for civilian purposes - including pre-emptive self-defense strikes.
One of the points of interest is the huge underground facility in the mountain range of outside Isfahan which is developing warheads with nuclear material and the development of cruise missiles to deliver warheads to their target.
Their target being Israel!
Military vehicles have been seen in and around this facility which is an active subterranean hive of illegal Iranian military nuclear activity.
Iran claims that Israel attacked this location with drones in January of this year, but Israel would need to adopt far more substantial methods to destroy such a large protected underground facility thandrones.
Hence the flurry of top-level American visitors.
And on another front, the visits to Europe.
Barry Shaw is at the Israel Institute for Strategic Studies.