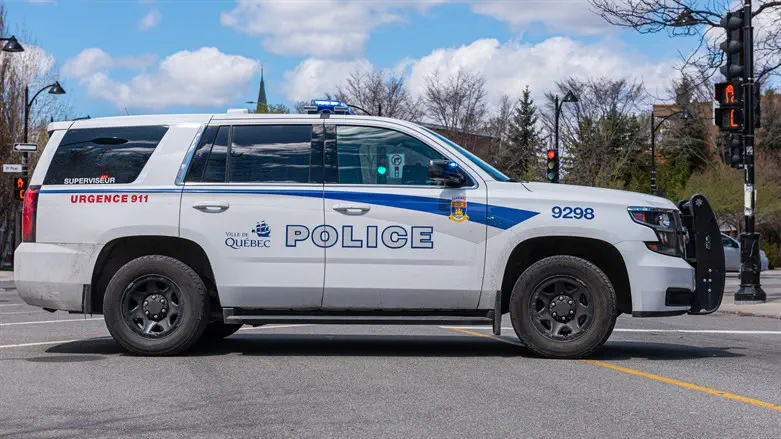 Quebec police vehicle
iStock
Two people were killed and nine injured on Monday after they were struck by a van in the Canadian town of Amqui in the province of Quebec, Reuters reported, citing provincial police.
Police spokeswoman Hélène St-Pierre said the circumstances of the collision were still being investigated and the driver of the van, a 38-year-old man, was under arrest.
Police were called around 3:00 p.m. local time about reports of a collision between a van and pedestrians walking along a road in Amqui, which is located about 650 kilometers north-east of Montreal.
A man in his 70s and another man in his 60s were killed, St-Pierre said. Two of the victims were in a serious condition. Four of the injured were taken to Amqui Hospital. Five of the injured were transferred to other hospitals, including three to Quebec City, one to Rimouski and one to Montreal.
A spokesperson for the regional health board told CTV News a code orange had been declared at Amqui Hospital, which normally indicates a disaster situation or one with a high number of casualties.
Canadian Prime Minister Justin Trudeau said on Twitter that his heart was with the people of Amqui.
"As we learn more about the tragic events that have taken place, I'm keeping everyone affected in my thoughts," he said.
Quebec Premier Francois Legault tweeted, "All my thoughts are with the victims and their loved ones. Thank you to the first responders on the ground."
Monday's incident comes a month after a bus driver was charged with murder after ramming his vehicle into a daycare center in a Montreal suburb, killing two children.