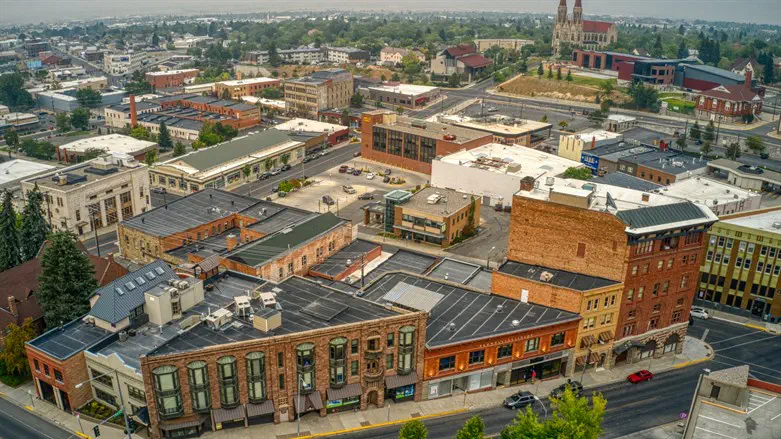 Montana
iStock
Montana Republican Rep. Matt Rosendale said that when he took a photo with a member of a neo-Nazi group and a Nazi blogger last week, he was unaware they were far-right extremists.
Rosendale, who represents Montana's 2nd District, posed with the far-right extremists next to the Capitol. In the photo, the rep. stands with white supremacist Ryan Sanchez and Greyson Arnold, a neo-Nazi podcaster and blogger who was at the Jan. 6 Capitol riots, according to The Hill. A third man standing with Sanchez and Greyson has not been identified.
After the photo sparked a torrent of outrage on social media, Rosendale issued a statement to the Billings Gazette in which he denied knowing who Sanchez and Arnold were.
"I absolutely condemn and have zero tolerance for hate groups, hate speech, and violence. I did not take a meeting with these individuals," Rosendale said. "I was asked for a photo while walking between hearings, accommodating as I do for all photo requests, and was not aware of the individuals' identity or affiliation with these hate groups that stand in stark contrast to my personal beliefs."
Rosendale, 62, has served in the House of Representatives since 2020. He is a member of the conservative Freedom Caucus, and was one of 147 Republicans who voted to overturn election results from some states during the 2020 election, reacting to claims from then-President Donald Trump that the election had been rigged.
The Gazette identified the two men as "Ryan Sanchez, formerly of the white supremacist street-fighting gang Rise Above Movement, and Greyson Arnold, a Nazi sympathizer and podcaster present at the January 6 insurrection."
Sanchez, who according to the Gazette is a former US Marine, was wearing a coat of the style from the German army when the photo was taken.
The news outlet reported that Arnold is known for his far-right views as a blogger, including describing Adolf Hitler as a "complicated historical figure."