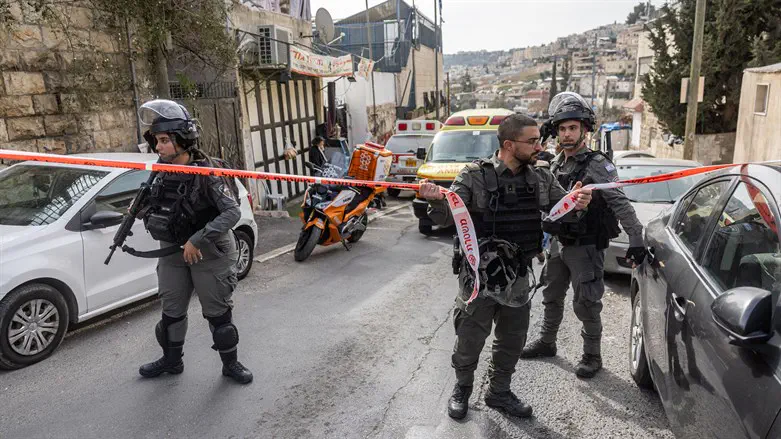 Scene of the shooting in Jerusalem
Yonatan Sindel/Flash90
The paratrooper officer Lt. Nadav Weinberg, who was seriously injured in a shooting attack in the City of David neighborhood of Jerusalem six weeks ago will be released tomorrow (Friday) from the Shaare Zedek Medical Center on his feet.
A 13-year-old terrorist opened fire at Nadav and his family. Despite being seriously injured by the attack, the officer returned fire and neutralized the terrorist. He was taken to Shaare Zedek with serious injuries, shooting gunshot wounds to the chest. His father suffered mild injuries and was taken to hospital care as well.

Upon arrival at the trauma unit, operations were performed to stabilize his condition and a number of complex procedures to save the lungs were performed in the cardiothoracic surgery department.
Due to the severe and complex injury, Nadav's condition continued to worsen and he began undergoing system collapse. Nadav was connected to an ACMO device that replaces the cardiac activity and was under the strict supervision of a multidisciplinary medical team for the duration of his stay at the hospital.