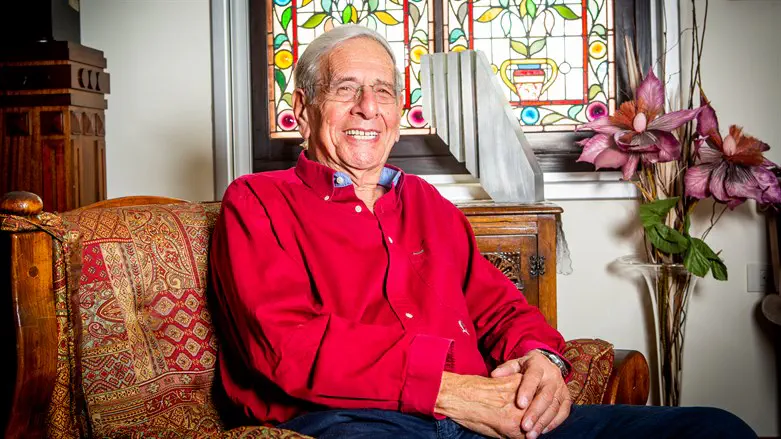 Chaim Topol
Shlomi Yosef
Israeli actor, singer and Israel Prize laureate Chaim Topol passed away overnight Wednesday at the age of 87.
Topol was best known for his portrayal of Tevye, the lead role in both the stage musical Fiddler on the Roof as well as the 1971 film adaptation.
He was diagnosed with Alzheimer's disease several years ago, and his condition deteriorated in recent days.
Omer, Topol's son, told the Mako website on Wednesday that his father was on his deathbed. "We are here at home with him, he is surrounded and loved," he said. "He is still with us in his final hours, so it seems. He is here at home, the children are here, the grandchildren are here around him. All his loved ones and lovers are around him. May he pass quickly and easily."
No funeral details have been announced yet.
Topol was born on September 9, 1935 in Tel Aviv. He began his acting career during his Israeli army service in the Nahal entertainment troupe, and later toured Israel with kibbutz theatre and satirical theatre companies. He was a co-founder of the Haifa Theatre.
His breakthrough film role came in 1964 as the title character in Sallah Shabati, by Israeli writer Ephraim Kishon, for which he won a Golden Globe for Most Promising Newcomer—Male. Topol went on to appear in more than 30 films in Israel and the United States, winning a Golden Globe for Best Actor.
He was nominated for an Academy Award for Best Actor for his 1971 film portrayal of Tevye, and was nominated for a Tony Award for Best Actor for a 1991 Broadway revival of Fiddler on the Roof.
In 2015 he was awarded the Israel Prize for lifetime achievement. He also received an honorary doctorate from Haifa University and Bar Ilan University.