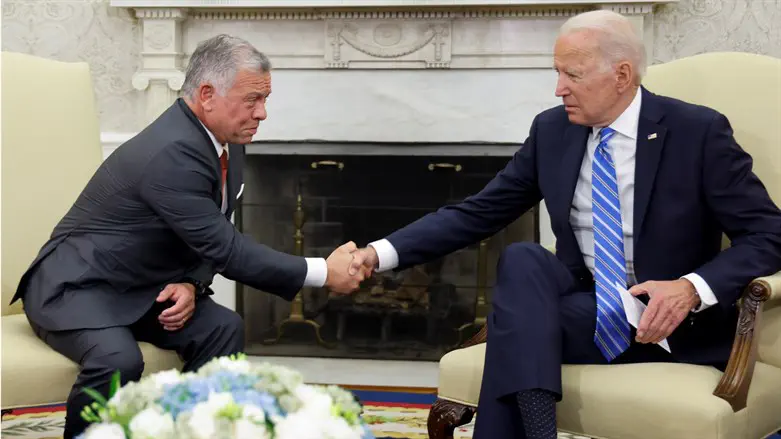 King Abdullah II and Joe Biden
Reuters
Iranian-backed militias in Jordan are threatening the country's stability, King Abdullah II warned the US recently in an appeal for US aid, Kan reported Wednesday morning.
According to the report, during his recent meetings with senior US officials, King Abdullah II raised the issue of Iranian militias in his country, warning that groups supported by Tehran could attack the kingdom.
The king met with President Joe Biden in the White House last month, requesting US assistance to confront Iranian-backed forces.
The issue was raised again when King Abdullah met with US Defense Secretary Lloyd Austin in Amman earlier this week.
During his meeting with Austin, King Abdullah said Jordan has faced an escalating drug war along its northern border with Syria, blaming pro-Iranian militias.