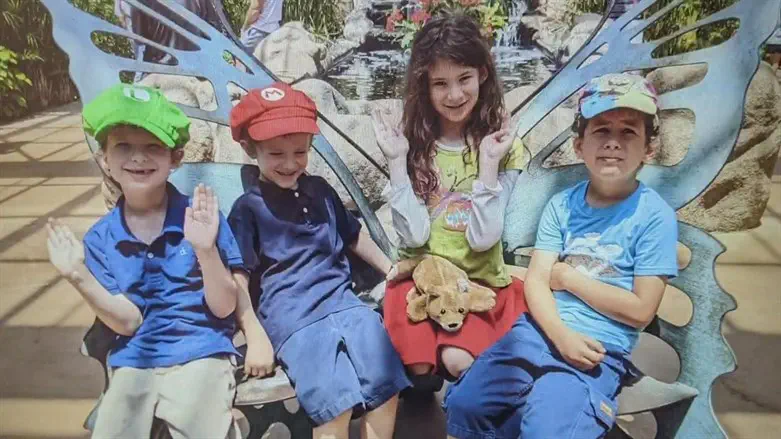 The four children killed in the fire
Phoenix Police Department
The death toll in a condo fire in Phoenix, Arizona rose to five over the weekend, after two children severely injured in the fire succumbed to their injuries, Phoenix Police Department officials said Saturday.
Last Wednesday night, firefighters were called to the scene of a fire at a West Phoenix condo.
Neighbors said they saw black smoke pouring out of the condo's windows and front door at around 11:00 p.m.
Firefighters pulled the family out of the burning house, but were unable to save the father, 52-year-old Shimon Boyer, who was pronounced dead at the scene.
Four children, all of whom were disabled, were retrieved from the condo. All four have suffered serious injuries during the fire.
Two of them, 7-year-old Dov Boyer and 8-year-old Nachman Boyer, succumbed to their injuries on Thursday.
On Saturday, 11-year-old Tamar and 9-year-old Shevach also succumbed to their injuries.
Authorities have yet to determine the cause of the fire, though foul play is not suspected. The homes have no smoke detectors.
Steve Boyer, Shimon's brother and the uncle of the four children, had been helping his brother raise the children for the past six years. He left for a trip out of state a day before the fire, flying back after he was notified of what had happened.
""If I had been there, could I have done something?" Steve Boyer told ABC 15. "Could have smelled it, maybe?"