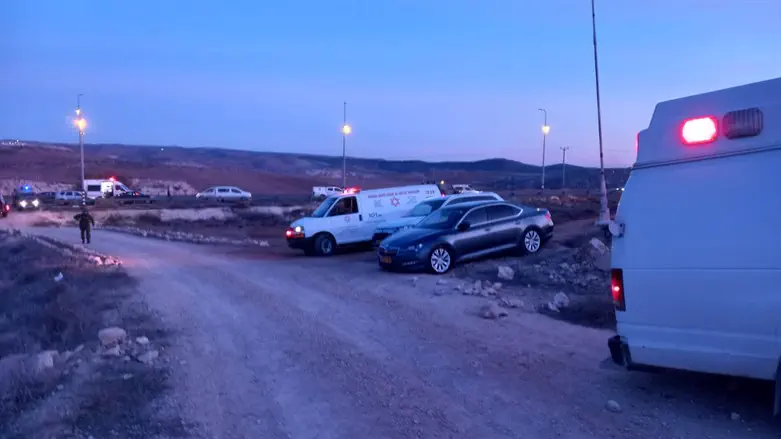 Archive photo: Scene of attack in south Hebron
Photo: MDA
A 65-year-old man was slightly injured in a shooting attack which took place last night (Saturday) near Beit Hagai in the Hebron area, while he was driving his car.
The IDF spokesman said that the forces arrived at the scene.
An MDA team evacuated the injured person to Shaare Zedek Hospital in Jerusalem.