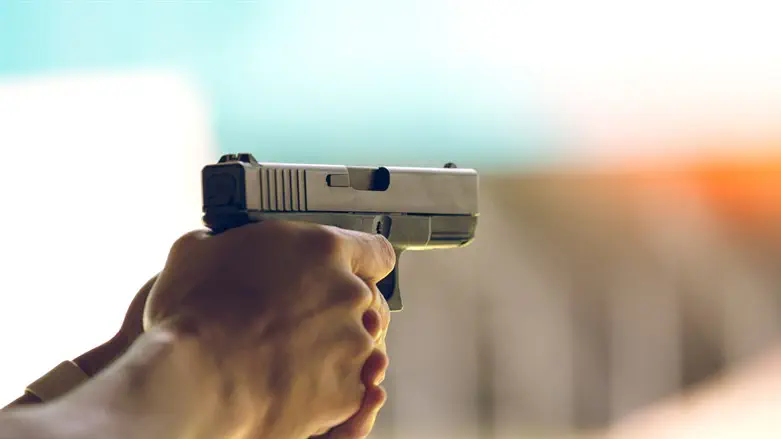 Shooting
iStock
A former US Army solder who plotted with an extremist group to attack his unit was sentenced to jail on Friday, federal prosecutors announced.
Ethan Melzer, 24, of Kentucky allegedly planned the attack by providing sensitive information on his unit to members of the hate group Order of the Nine Angles ("O9A"), which the Department of Justice described as "an occult-based neo-Nazi and racially motivated violent extremist group."
The information included data on his unit's location, movements and security, Fox News reported.
Melzer was charged with conspiring and attempting to murder US citizens, conspiring and attempting to murder military service members, providing and attempting to provide material support to terrorists, and conspiring to murder and maim in a foreign country.
In May 2020, the FBI and US Army foiled Melzer's plan. He was arrested by the FBI on June 10, 2020.
On Friday, he was sentenced to 45 years in prison for providing the neo-Nazi group with classified information that would have aided them in attacking his unit, federal prosecutors said.
He had pleaded guilty in 2022 to attempting to murder US service members, providing and attempting to provide material support to terrorists, and illegally transmitting national defense information.
"Ethan Meltzer plotted a deadly ambush on his fellow soldiers in the service of a diabolical cocktail of ideologies laced with hate and violence. Our women and men in uniform risk their lives for our country, but they should never face such peril at the hands of one of their own," said Assistant Attorney General John Demers when Melzer was charged in 2020.
"Ethan Melzer infiltrated the U.S. Army in service of a neo-Nazi, white supremacist and jihadist group," US Attorney Damian Williams said. "He used his membership in the military to pursue an appalling goal: the brutal murder of his fellow U.S. service members in a carefully plotted ambush."
Melzer enlisted in the Army in 2018 and in 2019 became a member of 09A, which the Justice Department said held neo-Nazi and Islamist jihadi beliefs.
Melzer and his alleged accomplices used the information he provided about his unit to plan a "jihadi attack" with the purpose of creating a "mass casualty" event involving the soldiers in his former unit.
"Today's sentence holds Mr. Melzer accountable for an egregious and shameful act of betrayal against his own military unit and his country," said Assistant US Attorney General Matthew Olsen of the Justice Department's National Security Division.
(Israel National News' North American desk is keeping you updated until the start of Shabbat in New York. The time posted automatically on all Israel National News articles, however, is Israeli time.)