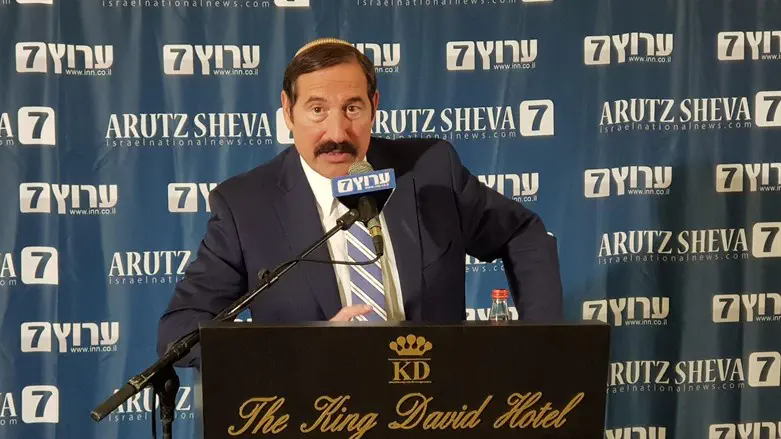 Dr. Joseph Frager
Arutz Sheva
The "Day of Hate" which Neo-Nazi Groups in America declared this past Feb. 25th made me think about the Holocaust. The ugly head of Anti-Semitism seems to be rising again throughout the world. Social Media has unfortunately given a new and vibrant platform to this old and insidious disease. Unless Social Media are reigned in and Anti Semitic content blocked the situation will only get worse.
The Holocaust and all its antecedents can never be analyzed enough. Education is still the most valid way to combat the problem. To this end I would like to focus on the Japanese attitude to the Jews during World War 2. Chiune Sugihara who was declared by Yad Vashem in 1984 "Righteous Among the Nations" was a Japanese career Diplomat who in 6 weeks in the summer of 1940 saved 10,000 Jews by issuing visas from Kaunas (Kovno) Lithuania.
The famous Mir Yeshiva was saved by Sugihara. Sugihara was dismissed in 1946 from the Japanese Foreign Service over his actions in 1940. However, the Japanese who joined Hitler in his war effort did not actively join him in his final solution to annihilate the Jews. One of the main reasons that this was the case was that in the Russo- Japanese War of 1904-1905 a famous Jewish banker Jacob Schiff financed the Japanese in its victory over Russia.
The Japanese never forgot this Jewish man's actions.
They did not buy into the Nazis hatred of the Jews as a result. Jacob Schiff is not only famous for his support of Japan in 1904-1905 but his bankrolling America's Railroads, and bringing Jews out of Czarist Russia from 1880 to 1920. The Jacob Schiff's of today (and they know who they are) can do much more to fight the scourge of Anti-Semitism that is now plaguing America and the world.