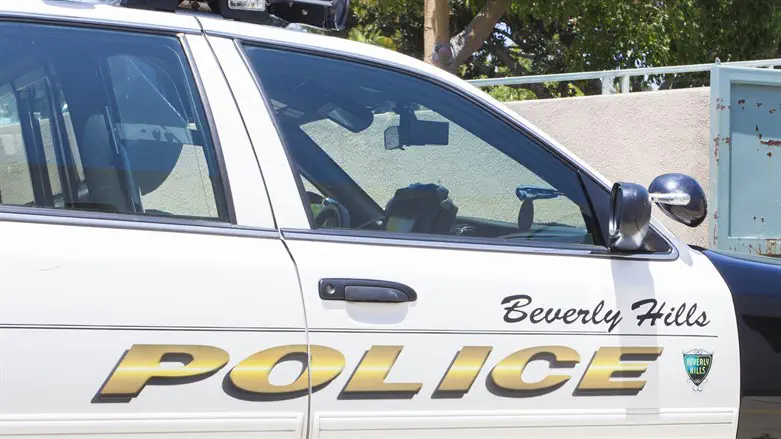 Beverly Hills Police
iStock
A pair of shootings against Jewish men in a largely Jewish neighborhood on the border of Los Angeles and Beverly Hills has left the local Jewish community with a number of key questions still unanswered, even after the suspected gunman was taken into custody.
Two Jewish men were wounded in shootings in Pico-Robertson, an upscale Los Angeles neighborhood flanked by Beverly Hills and Beverlywood, with a large Orthodox Jewish community.
The first shooting took place Wednesday morning, when a man in his 40s was wounded in a drive-by shooting as he left a synagogue following morning prayers.
A day later, a man in his 70s was shot just two blocks away from the scene of the first shooting, while he was walking home.
Both men were shot shortly after they left the Beth Jacob synagogue in Beverly Hills.
On Thursday, police apprehended the suspected gunman in Riverside County. In his possession were a rifle and handgun.
While police and Jewish leaders had initially said there was no evidence the shootings were motivated by antisemitism, law enforcement officials later told The Los Angeles Times that the suspect had an history of animus towards the Jewish community.
Jess Dolgin, Chairman of the Board of the Beth Jacob synagogue, told Israel National News that the nature of the attacks remains unclear.
"We are going into Shabbat wishing we had a few more answers."
"People became much more aware of it… a couple of hours after the second shooting happened. For most of the day there was a lack of clarity on whether it was the same person [behind both shootings], was it racially motivated."
"At one point they said it was not racially motivated, at one point I read somewhere that they think that it was racially motivated. I do believe that they have discovered that it was the same person behind both shootings."
"People are waiting to get more information whether this was racially motivated. I think if it was racially motivated, people will be a little bit more concerned."
"These are the times: There is antisemitism in the United States, and there's antisemitism in Beverly Hills and there's antisemitism in Los Angeles. It's real."
Dolgin lauded local police for their handling of the case, and noted that police have heightened their presence in the area, while Jewish community centers have taken their own steps to ratchet up security.
"The police department has been amazing – both the Los Angeles Police Department and the Beverly Hills Police Department. They've been updating the shul [synagogue] members, the shul administration, the rabbis."
"All shuls are taking necessary precautions and protocols, each will decide exactly which protocols to take."
"The police will have a lot more presence in the surrounding neighborhoods over the weekend. They are doing everything they can to make the Jewish community feel safe."