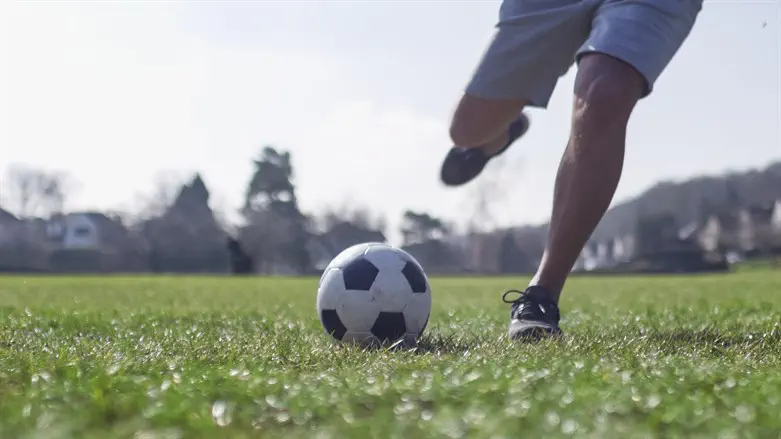 Soccer (illustration)
iStock
A high school championship soccer game between a Miami Jewish day school and a local Catholic school ended with an ugly on-field brawl and at least one injury, along with reports of the Catholic students possibly having uttered antisemitic slurs.
Videos from the incident circulated online, eliciting competing accounts about what happened and the extent to which antisemitism played a role.
The fight Wednesday night was between Scheck Hillel Community School students and those at Archbishop Coleman Carroll High School. Scheck Hillel parents told local news outlets that students at Archbishop Coleman Carroll had used antisemitic slurs, including "Hitler was right."
In a joint statement released to parents Thursday, Scheck Hillel and the Archdiocese of Miami acknowledged there had been "a physical altercation" between the two schools following the game, which Scheck Hillel lost. The statement also said, "It is concerning that students from Archbishop Coleman Carroll may have made antisemitic comments or gestures at the outset of the incident, although both schools are still completing their initial investigation."
Spectators rushed the field following the initial comments, getting into an altercation with players, and a spectator was injured and received medical attention, the statement said. The schools also alerted the Florida High School Athletic Association.
The schools' official account differs somewhat from one posted online by Jewish Breaking News, a popular Instagram page with more than 120,000 followers. A video the page shared showed part of the fight, accompanied by unverified claims that the Catholic students had kicked a Jewish student with their cleats, leading to hospitalization, while also attacking a Scheck Hillel administrator.
Another witness told the Miami Herald that a Jewish student suffered a concussion, but the statement from the schools only confirmed one spectator injury.
Scheck Hillel's initial post about the game to social media made no mention of the fight. Instead, the school congratulated its players "on an amazing 2023 soccer season."