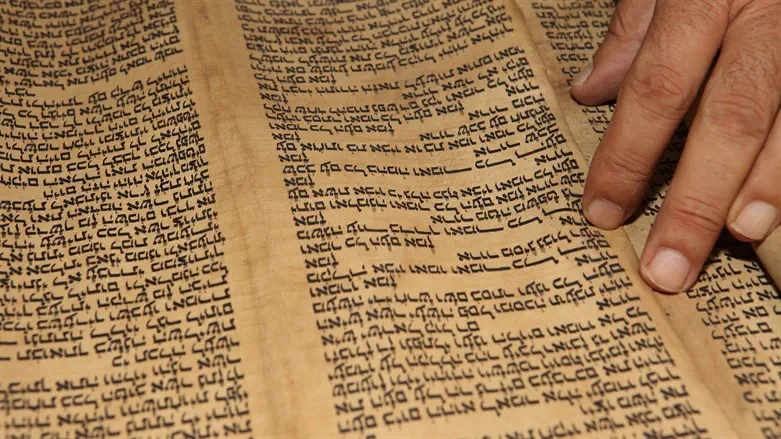 Illustrative
Flash 90
Codex Sassoon, the earliest known virtually complete copy of the Tanach (what non-Jews refer to as the Old Testament) is to be auctioned off at Sotheby's, which anticipates it becoming "the most valuable historical document ever sold at auction."
The auction house estimates a sale price anywhere between $30 and $50 million for the item, which is only missing 12 leaves from the entire 24 books and dates back to the late ninth or early tenth century CE. It is believed to have been written by a scribe who consulted the famed Aleppo Codex, based on one of its Masoretic notes, "to the great teacher, Aharon ben Moshe ben Asher," the scholar who corrected the earlier Codex of which unfortunately only around two-thirds remains.
Codex Sassoon has been out of the public eye for most of its known history and last appeared 40 years ago. It is named for its most prominent modern owner, David Solomon Sassoon, who passed away in 1942.
In advance of its sale, the Codex is to be taken on a global tour starting on February 22 in Sotheby's in London, followed by stops in Tel Aviv, Dallas, Los Angeles, and New York City. Notes in the Codex itself refer to some of its ancient travels and how it passed through many hands, though much of its past remains shrouded in mystery. "The Codex has an incomparable presence and gravitas that can only be borne from more than one thousand years of history," write Sotheby's Global Head of Books & Manuscripts.