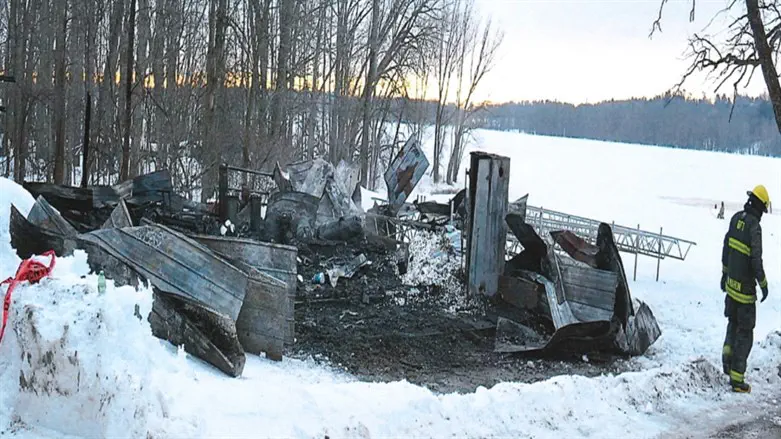 Police investigate a fire at Camp B'nai B'rith in Pontiac, Quebec
Courtesy Collines-de-l'Outaouais
Police say arson may be behind two fires at a Jewish camp in a village near Ottawa.
Firefighters were battling a blaze before dawn on Sunday at one building at Camp B'nai B'rith in Pontiac, Quebec, when another building burst into flames, CTV News reported.
A police statement said the damage rant to about $450,000 in U.S. dollars. It said the fire "was of an arson nature."
No one was at the camp when the blazes occurred, CTV quoted camp officials as saying.
"At this time, there is no evidence to suggest that this was an antisemitic or racially motivated act," said the statement from police in the municipal regional council of Collines-de-l'Outaouais. "However, it is still too early in the investigation to rule out this possibility."