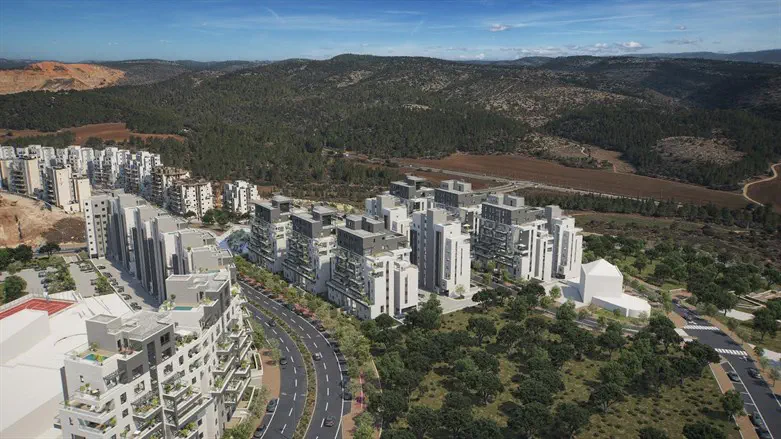 Neve Amim
3D VISION
Moving to a new city or country is exciting and opens the window to so many opportunities. But let's face it, it comes along with many questions — and maybe even some fears? For many, that overwhelming concern can boil down to "Will we fit in?"
Choosing a neighborhood where you feel right at home makes all the difference!
Welcome to Neve Shamir! Facing the views of the lush valleys and mountains that surround Jerusalem, Neve Shamir is the up and coming neighborhood of Ramat Beit Shemesh. Neighboring the well-known areas of RBS A and Mishkafayim it's the new, popular community for Anglos.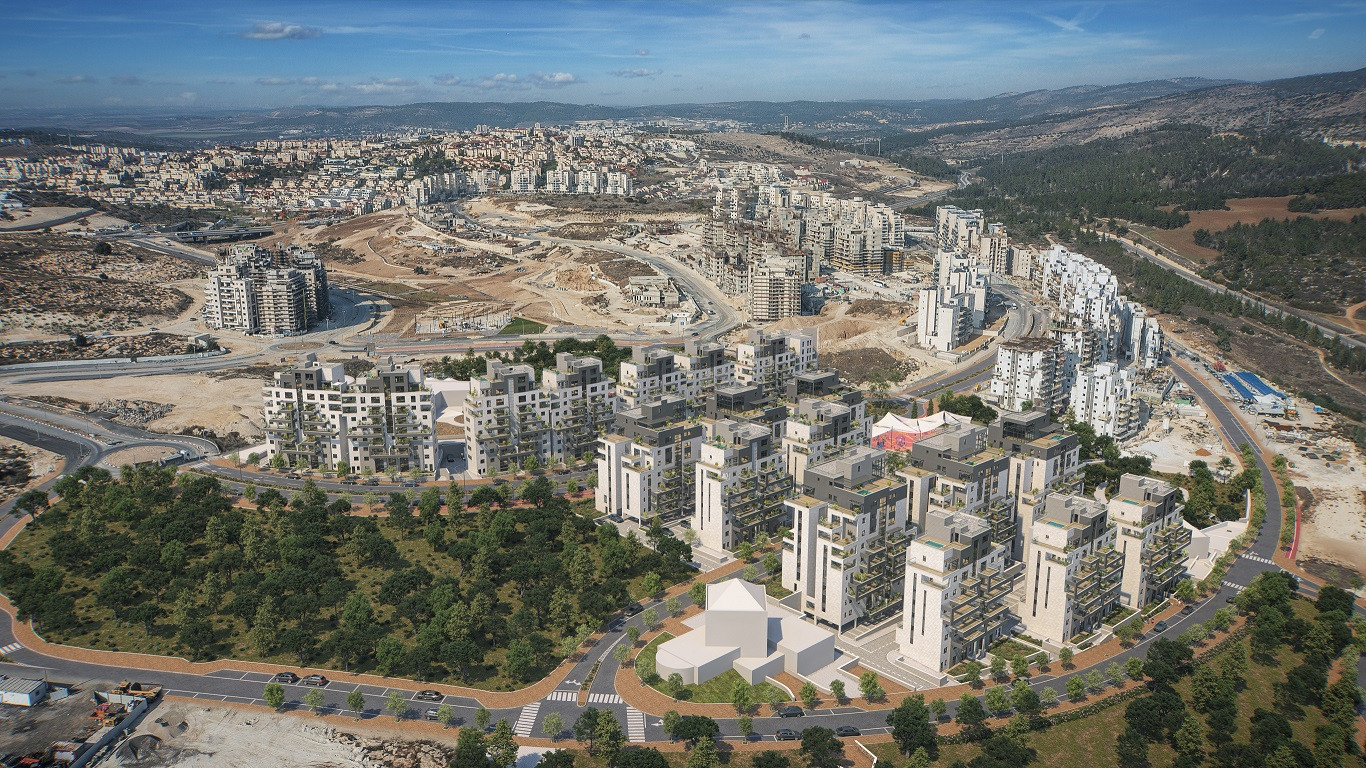 The new area has been carefully planned to provide residents with the most enjoyable family living experience. Overlooking Natif National Park, the neighborhood includes spacious parks, modern educational centers, a high-end country club and shopping centers. ​Its central location off Highway 10 makes for an easy commute around the country.
Neve Amim is a high end development with no public housing. Designed for maximum quality of life the neighborhood has only 350 apartments spread out in 15 buildings. Choose from luxurious 3-5 room apartments, spacious garden apartments and prestigious penthouses with option for a rooftop pool. Planned with deluxe technical specifications and attention to fine details, it's your opportunity to be comfortable in a community where you fit right in.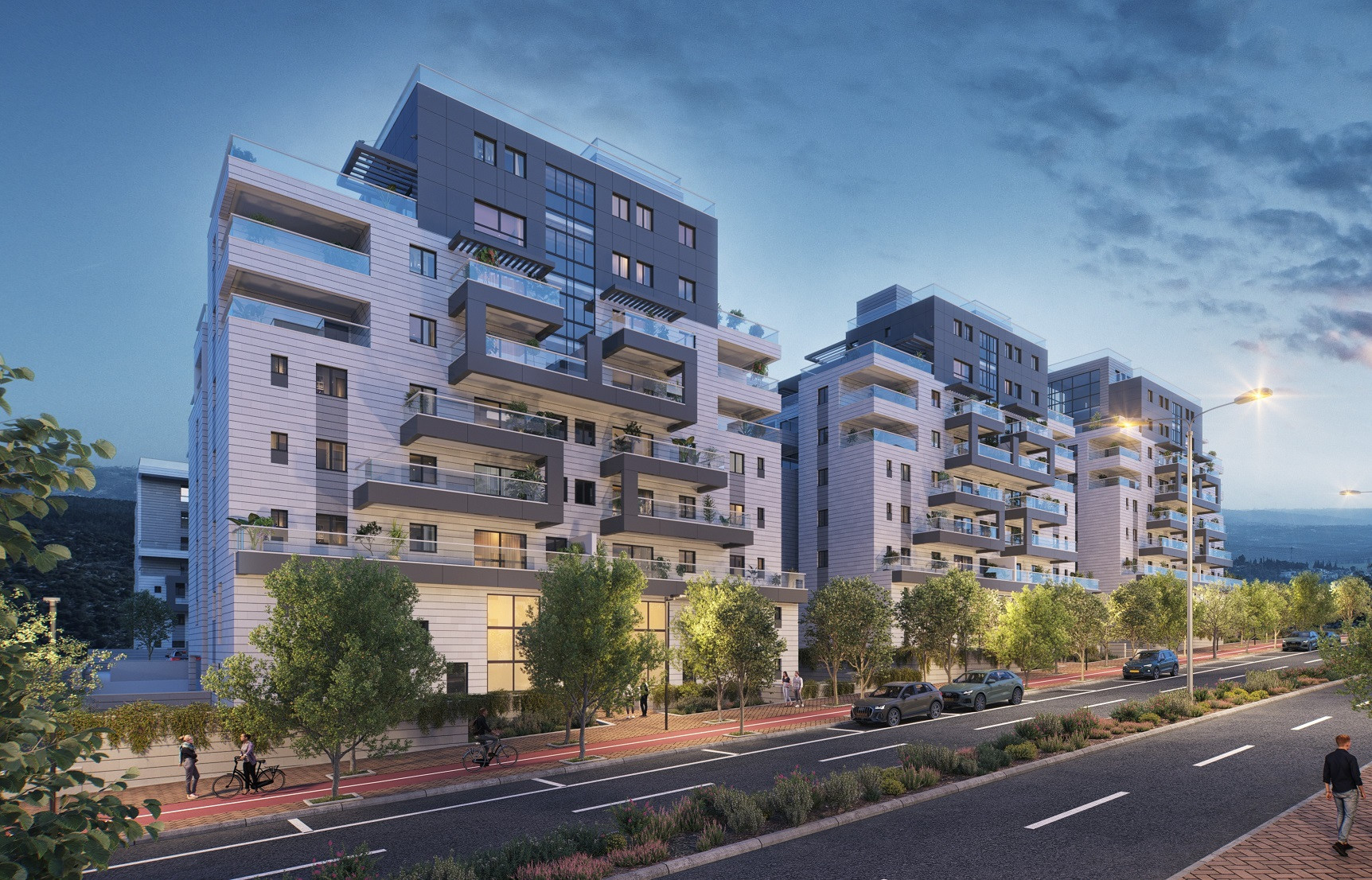 The Amim Group is active on various construction fronts. Established in 2005, they specialize in planning and developing new real estate projects and large scale urban renewal construction. No matter the project, emphasis is placed on attention to detail, luxury specs and high quality construction. Amim's flagship renewal of Jerusalem's Waldorf Astoria is just one of many successful projects completed all over Israel.
Neve Amim, is the luxury development in the heart of the Neve Shamir neighborhood, and boasts a compelling blend of country charm and residential sophistication. This is the perfect choice for families looking to live in a peaceful area, surrounded by nature and breathtaking views with all the conveniences of an established city.
First 20 buyers in 2023 save big! Beat current rising interest rates and pay only 20% upon signing and the remaining 80% upon getting the key.