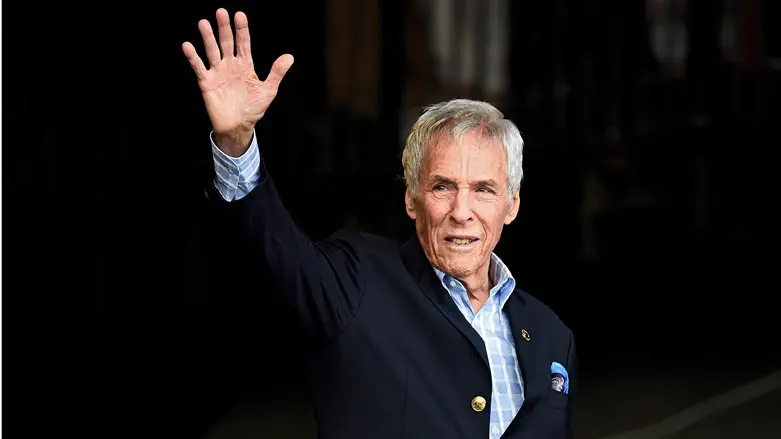 Burt Bacharach
REUTERS/Dylan Martinez/File Photo
Composer and songwriter Burt Bacharach, who was responsible for dozens of mellow pop hits from the 1950s to the 1980s, including "Raindrops Keep Fallin' on My Head," "(They Long to Be) Close to You" and the theme from the movie "Arthur," has died at the age of 94, a family member of Bacharach confirmed to CNN.
Bacharach died of natural causes at his home in Los Angeles on Wednesday, according to multiple reports.
He was born on May 12, 1928, in Kansas City, Missouri, and grew up in the Kew Gardens section of New York City.
Bacharach was the son of Irma M. (née Freeman) and Mark Bertram "Bert" Bacharach, a well-known syndicated newspaper columnist. His family was Jewish, but he said that they did not practice or give much attention to their religion.
Bacharach became a major figure in 20th century pop music, scoring major hits in a variety of genres, from Top 40 to country to rhythm and blues and film scores. He wrote hit songs for a wide range of artists, including Dusty Springfield, Dionne Warwick, Tom Jones, Neil Diamond, the Carpenters and Christopher Cross.
Bacharach, with longtime collaborator Hal David, who was Jewish as well, churned out many of the catchiest songs of the era. Many of them – "Say a Little Prayer," "Walk on By," "Do You Know the Way to San Jose" – became hits for Warwick, one of the biggest-selling female vocalists of the 1960s.
Other hits included Perry Como's "Magic Moments," the Shirelles' "Baby It's You," Tom Jones' "What's New Pussycat?", Jackie DeShannon's "What the World Needs Now is Love," Herb Alpert's "This Guy's In Love With You," Neil Diamond's "Heartlight" and the Patti Labelle-Michael McDonald duet "On My Own."
Bacharach was married four times and had four children.