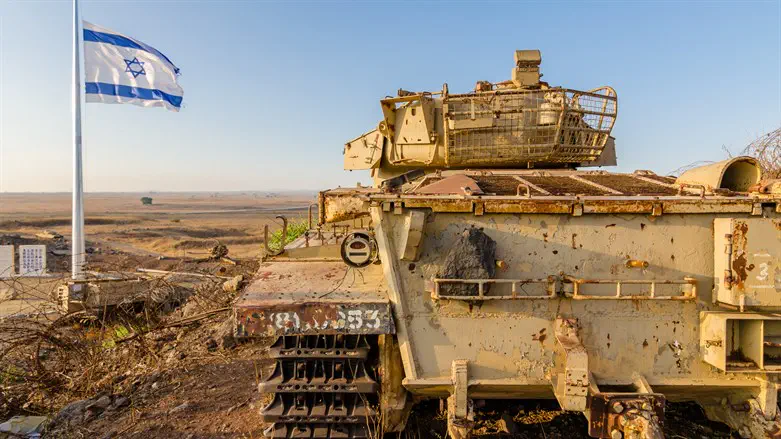 IDF Armored Corps
iStock
Hundreds of IDF Armored Corps veterans, including numerous reserve officers, signed a letter sent to the Prime Minister, the Ministers of Defense and Justice and the Speaker of the Knesset, with a demand to stop the reform of the judicial system.
"The letter was signed by 65 officers in the reserves," says the group 'Tank Soldiers for Democracy'. "15 generals, more than fifty lower officers, decorated with a number of Israel's highest awards for bravery, exemplary conduct, and citations of merit."
"We, generations of Armored Corps veterans, who have served as a wall for the State of Israel, are opposed to moves that could lead to the destruction of democracy and undertake to defend it," the reservists write, "as citizens of the state, we are obligated to make it 'Jewish and democratic' in the spirit of the Declaration of Independence and its values."
According to them, "the Israeli government's legislative plan to change the nature of the regime will severely damage the justice system, bring an end to democracy and begin the rule of a dictatorship in our country. As senior commanders in the Armored Corps, we warn against moves that could damage the motivation and willingness of reservists to mobilize to any call. To this day, the reservist system has responded to every call, recognizing the importance of defending our beloved democratic country."
"We call on the government to suspend its hasty legislative plan and allow an open public debate on issues related to the nature of the regime and the essence of democracy. We will fight the government's legislative plan, so that we continue to be a free people in our country," according to the letter.
On Thursday, the founders of the organization, Brigadier General (in res.) Dr. Roi Alkabats and Major (in res.) Yuval Gedron, will hold a protest convoy that will leave the Armored Corps memorial site in Latrun and travel on Route 1 towards Mount Herzl in Jerusalem.