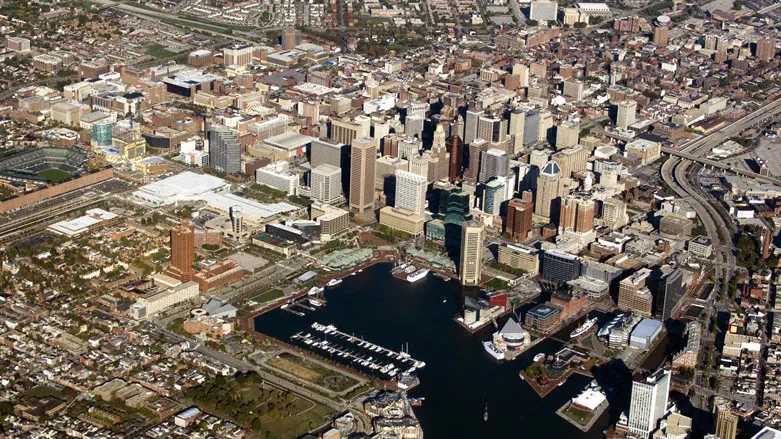 Baltimore, Maryland
iStock
The FBI captured two people, one a nationally known neo-Nazi leader, before they could launch an attack on Baltimore's power grid that had the potential to "completely destroy this whole city," authorities said Monday, according to NBC News.
The suspects, Brandon Russell and Sarah Clendaniel, were taken into custody last week, in Florida and Maryland, respectively, officials said.
Federal authorities described the alleged plot as "racially or ethnically motivated." More than 61% of Baltimore residents are Black.
Russell, 27, is a founder of the Atomwaffen Division, a neo-Nazi group bent on "ushering in the collapse of civilization," according to the Southern Poverty Law Center. The group admires Charles Manson and supports "the idea of lone wolf violence," according to the Anti-Defamation League.
The alleged plot was first flagged in June of last year after an FBI informant claimed to have been contacted by Russell, who wanted "to attack electrical substations and has provided guidance on how to cause maximum damage," according to the criminal complaint filed against the pair, as quoted by NBC News.
Russell then connected the informant with Clendaniel, a Maryland resident, to hash out plans for an attack on stations in and around Baltimore, federal authorities said.
The pair and informant worked with urgency, as Clendaniel said she was terminally ill with a kidney ailment "and was unlikely to live more than a few months," according to the criminal complaint.
Clendaniel, 34, had five stations in her crosshairs, officials said, in Norrisville, Reisterstown, and Perry Hall, Maryland, and two more "in the vicinity of Baltimore," the complaint said.
Attacks on all five would be a "'ring' around Baltimore and if they hit a number of them all in the same day, they 'would completely destroy this whole city,' " Clendaniel allegedly said in a recorded conversation, the complaint revealed.
Russell came on the FBI's radar in 2018 when his Muslim roommate killed two other roommates who had taunted him about his faith, the complaint says.
A handcuffed Clendaniel appeared on Monday afternoon before U.S. Magistrate Judge G. Richard Collins in Baltimore, according to NBC News.
Russell was set to make his initial appearance before federal magistrate in Orlando later Monday afternoon.