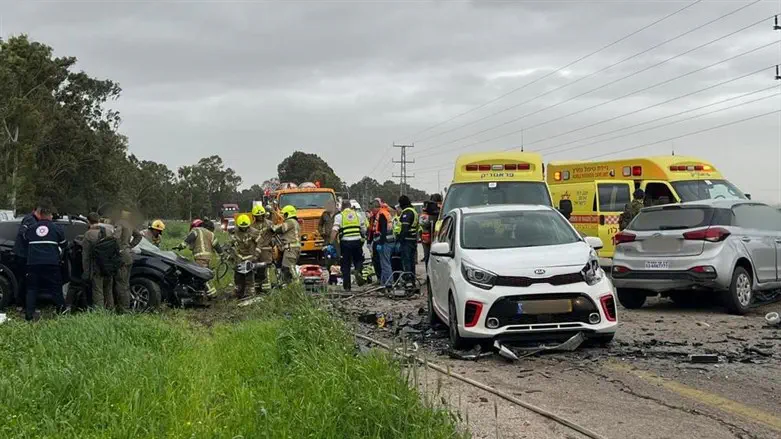 Scene of the accident
Magen David Adom
An IDF officer in her 20s and Odelia Taitz Rodriguez, a mother of four children from Rehovot, were killed on Monday in a fatal accident near the Tel Nof Airbase in central Israel.
Odalia, an educator by profession, was critically injured in the accident, was treated by Magen David Adom paramedics at the scene and was later pronounced dead at a hospital. As for the second victim, the IDF stated that "the officer's family has been notified", and that "the IDF shares in their grief and will continue to accompany them".
Another 25-year-old woman was lightly injured in the accident, treated by MDA paramedics and evacuated to Kaplan Hospital in Rehovot.