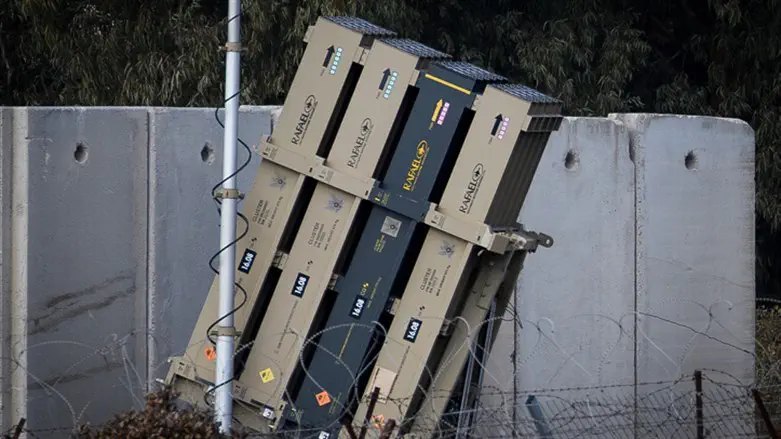 Iron Dome missile battery
Basel Awidat/Flash90
Warning sirens were sounded in Gaza frontier towns in southern Israel Sunday evening.
Sirens were heard in the town of Sderot, Nir Am, Or HaNer, Ibim, and Gevim.
Despite initial reports that a rocket had been launched from the Hamas-ruled Gaza Strip towards Israel, an IDF investigation found no evidence of a rocket launch.
It appears that the emergency sirens were triggered by machine gun fire in the Gaza Strip.
An army spokesperson said that no Iron Dome interceptors were launched.
"Following the previous report regarding the sirens which sounded in the city of Sderot and the area surrounding the Gaza Strip, the alert does not appear to have been triggered by rocket fire from the Gaza Strip toward Israeli territory."
"According to protocol, no interceptors were launched."
One woman in her thirties was treated for panic after the sirens were sounded.