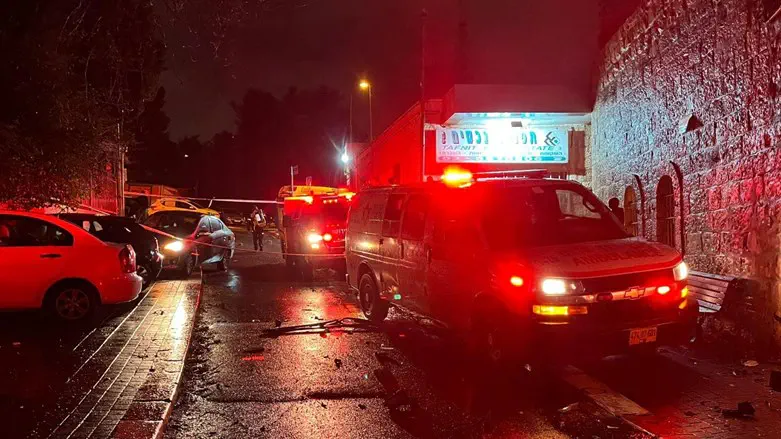 accident in German Colony
MDA Spokesperson
A 40-year-old woman and a 60-year-old man were killed in a major car accident in the German Colony neighborhood of Jerusalem Wednesday night.
Magen David medics and paramedics who arrived at the scene confirmed the deaths of the two victims and are providing medical treatment to another woman who is trapped inside the wrecked car and is conscious.
United Hatzalah medic Ben Zion Kazin said: "This is a serious accident scene involving a vehicle that overturned and a pedestrian. Unfortunately, the driver of the vehicle and the pedestrian were pronounced dead due to the nature of the serious injuries they suffered. Firefighters operated at the scene due to the nature of the accident."