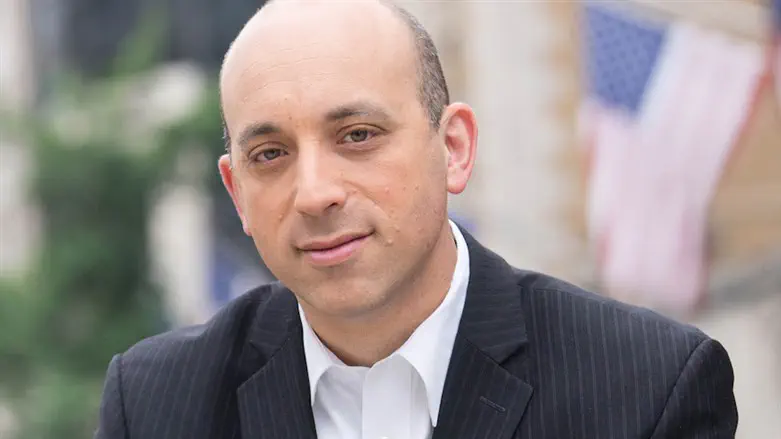 ADL CEO Jonathan Greenblatt
Courtesy of the ADL
A new study by the Anti-Defamation League (ADL) found that extremists, including antisemitic groups, used 10 crowdfunding platforms to raise over $6.2 million for events, propaganda and legal fees over the last six years.
The report, which analyzed hundreds of extremist crowdfunding campaigns between 2016 and 2022, noted that major sites, such as GoFundME and GiveSendGo, were the most frequently used.
But the ADL also looked at several small, short-lived funding sites that it described as "dedicated to extremist and hateful causes."
"Campaigns on these sites espouse hateful rhetoric including antisemitism, white supremacy, QAnon conspiracies and anti-LGBTQ+ extremism, as well as rhetoric from antisemitic sects of Black Hebrew Israelites," the ADL said.
The ADL Center on Extremism found that extremists generated at least $6,246,072 from 324 campaigns across the 10 platforms.
"Crowdfunding is a financial lifeline for various extremists who rely on it to fund their campaigns, propaganda and activity," said Oren Segal, Vice President of the ADL Center on Extremism. "Major servicers like GoFundMe and GiveSendGo have a responsibility to enforce their terms of service and stop the exploitation of their platforms by people and groups that traffic in bigotry and violence."
The study found that extremists use crowdfunding to increase their audience for "their hateful messages through online engagement, propaganda or other means." However, it also found that the groups used crowdfunding to obtain legal fees or medical expenses related to violent activities.
It described GiveSendGo as a "singularly important platform of the extremist fundraising ecosystem."
Analyzing 324 campaigns tracked by the Center on Extremism, it found that 230 were hosted on GiveSendGo.
"On that site alone, extremists and bigots have raised at least $5.4 million, accounting for more than 86 percent of the funds tracked in this report," ADL said.
"It is particularly favored by extremists for its stance against what it calls 'censorship.' Despite its official policies prohibiting campaigns 'that promote hate, violence, racial discrimination or the financial exploitation of a crime,' extremists and conspiracy theorists have flocked to GiveSendGo because of its lax moderation practice."
The study slammed GiveSendGo's founders for what it called "expressed tolerance of extremism on their platform," noting that they said "they would allow the Ku Klux Klan to use their platform as long as it was legal."
While GoFundMe is the largest crowdfunding platform with the strictest terms of service prohibiting campaigns that support violence, terrorism and discrimination, the study found that extremists nonetheless raised almost $580,000 through the site.
According to the report, the vast majority of that money has gone to antisemitic Black Hebrew Israelite groups.
"GoFundMe has taken some action to remove hateful or extremist campaigns from its site, but its efforts founder when it comes to the BHI movement, which has posted fundraisers for antisemitic documentaries and propaganda. These funds make up 94 percent of the extremist or hateful campaigns identified by ADL on GoFundMe," ADL said.
The report concluded that "extremists and haters have ready access to crowdfunding, which means major sites like GoFundMe and GiveSendGo, as well as financial institutions, must take direct, intentional action."
In response, ADL called for crowdfunding sites to enforce and expand existing anti-hate and anti-extremism policies.
"Broad anti-hate policies are not enough to address the spread of extremism online, and crowdfunding services should determine how to define, act against and identify extremist content on their platforms," ADL said. "Payment processors should reevaluate supporting platforms that allow extremism."