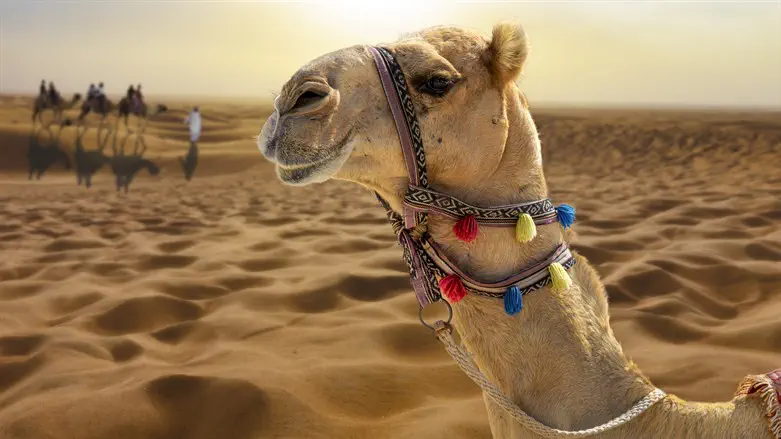 camel
iStock
Air Force pilots brought a camel onto the Hatzor Airbase during a closing ceremony held at the base yesterday (Sunday), violating IDF regulations which prohibit bringing animals onto bases, Kan News reported.
The pilots who brought the animal onto the base are part of the 100 Squadron of the Israeli Air Force, also known as the Flying Camel Squadron. The camel was emblazoned with the Flying Camel Squadron insignia.
The IDF said that this was a private initiative of a group soldiers at the base, who brought the camel from a private production company, and attached cardboard wings to it. The soldiers paid the money for the production company out of their own pockets. The soldiers did not know that bringing animals into IDF bases is against military orders and procedures.
An IDF spokesman said in response: "The soldiers acted in good faith, and without the intention of harming the animal. At the same time, the case will be investigated by the commanders, since it goes against the orders of the IDF, according to which keeping and bringing animals into the bases is prohibited."