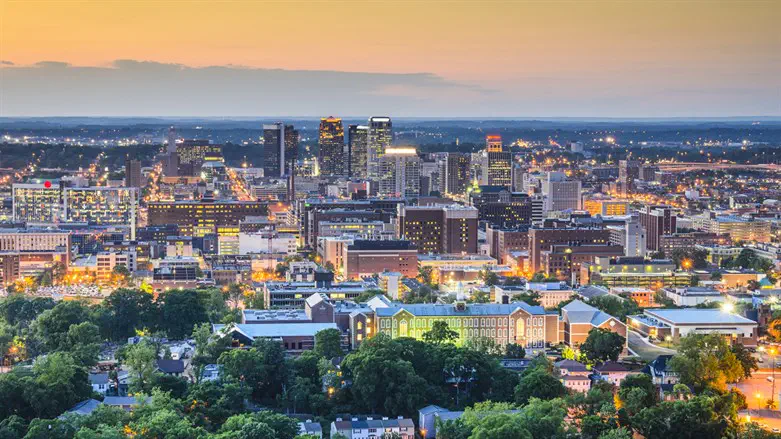 Alabama
ISTOCK
Antisemitic messages stating 'Ye is right' were found across the campus of the University of Alabama on Thursday.
The messages, citing to Kanye West, now known as Ye, for his antisemitic statements including praising Hitler, also contained the phrase "Friday 1/27" referring to Holocaust Remembrance Day and "America First." They were written in white chalk and found all over campus, according to a statement from the university.
"The University was notified this morning about anonymous chalkings with concerning language targeting our Jewish community," the university said. "We condemn these chalkings, which violate our Capstone Creed, our campus culture and our core values. Our expectation is that everyone be treated with civility and respect."
The university added that Public Safety and the Offices of Student Life and Diversity, Equity and Inclusion had been made aware of the incident.
"Our expectation is that everyone be treated with civility and respect," they said. "As soon as we were notified of the chalkings we began removing them, initiated an investigation and organized resources for those impacted and concerned. "
There were nearly two dozen of the antisemitic message across camps, the Crimson White campus newspaper reported.
The StopAntisemitism advocacy organization called for the incident to be investigated.
"Please remove and investigate, University of Alabama – your Jewish students are reporting they do not feel safe on campus with sentiment like this being spewed," they tweeted.
Chabad at the University of Alabama denounced the antisemitic statements in an Instagram post.
"We are horrified by the antisemitism across campus today!" Chabad said. "This hate does not represent our campus. Our community stands resolute and determined, and we ask you to stand with us."
"We will never be intimidated by acts of hate and will continue to respond with acts of light," they added.