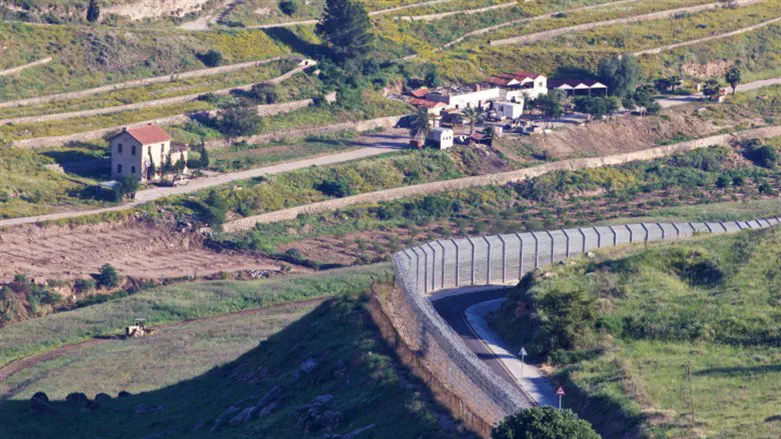 Israeli security fence in Golan Heights
FLASH90
An infiltration attempt into northern Israel from Syria on Sunday was likely not terror related, according to a preliminary probe conducted by the Israeli military, an army spokesperson said Monday.
On Sunday, IDF soldiers spotted two armed suspects who crossed the border from Syria into Israeli territory and approached the security fence in the southern Golan Heights.
IDF soldiers who were dispatched to the scene acted to prevent the suspects from crossing the fence and opened fire according to standard operating procedures.
One of the suspects was wounded and was given medical treatment by IDF soldiers at the scene. He later succumbed to his injuries. The second suspect returned to Syrian territory.
The event is being investigated further.