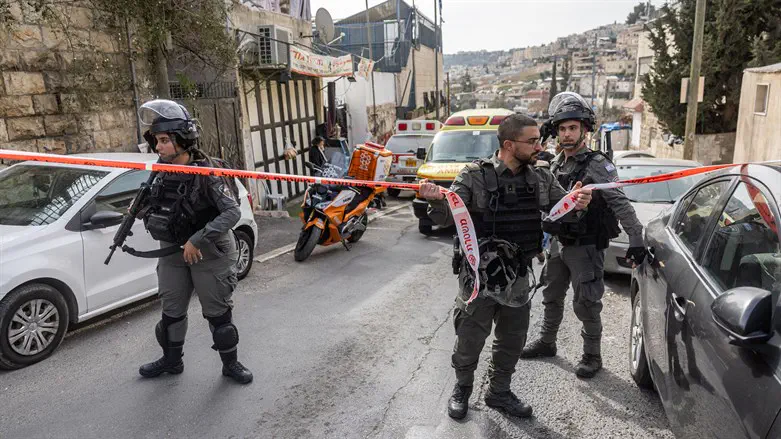 Scene of the shooting attack in Ir David
Yonatan Sindel/Flash90
On Motzaei Shabbat (Saturday evening), the Minister for the Negev and the Galilee, Yitzhak Wasserlauf (Otzma Yehudit), headed to Shaare Zedek Medical Center in Jerusalem to visit those wounded in the terrorist attacks in Jerusalem, and discovered that one of the victims had been a member of his branch of Bnei Akiva when he was a counselor.
Wasserlauf was once a counselor in the 'Jerusalem between the Walls' branch of Bnei Akiva; the boy wounded in the shooting attack in Ir David (David's Village) was a member of that branch. When he realized who it was lying there in the hospital bed, Wasserlauf started to cry.
"When I arrived at Shaare Zedek to visit the wounded, I was shown to the ward where they were hospitalized and there I met the father of one of those wounded, and he told me that he had also sustained mild injuries," Wasserlauf recounted.
"Then he told me where they lived, and also told me his son's name, and suddenly the penny dropped and I said: What? He was one of the kids in my youth group. Then they took me in to see him, and I saw him lying there, sedated and on a ventilator. I simply started to cry. It's so hard."