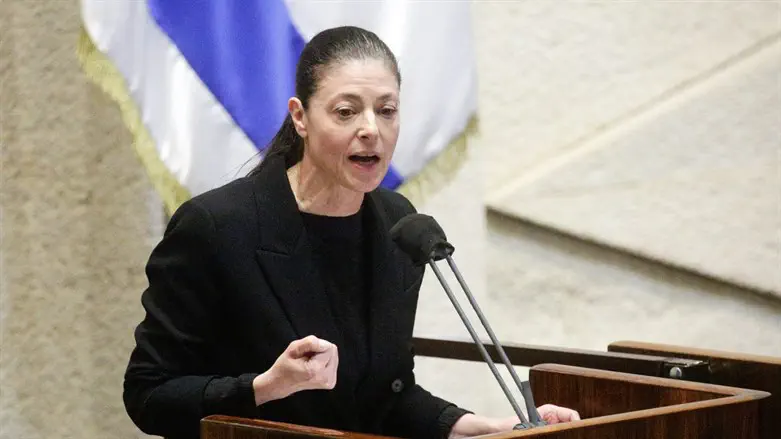 Merav Michaeli
Shalev Shalom/TPS
The chairwoman of the Labor Party, MK Merav Michaeli, on Thursday submitted a bill that would prohibit ministers and MKs from traveling in government vehicles on Shabbat and holidays.
According to the proposal, reported by the Walla! news website, Knesset members, ministers and deputy ministers will be prohibited from using their government vehicle or a vehicle designated for their use by the Knesset on Shabbat and holidays as long as there is no accessible public transportation in Israel on these days.
"The Sabbath was and will remain the day of rest - this is an important Jewish and social value, but the question is whether the Sabbath will symbolize the inequality between the citizens of Israel and be forced upon, or whether it will be a day of rest and welcoming of everyone," said Michaeli.
"As long as Netanyahu and his wheeler-dealer partners continue to apply one law to themselves and one law to the public, we will continue to fight them in every place to expose their hypocrisy and to give freedom of movement to the 80% of the public that supports public transportation on Shabbat," she added.