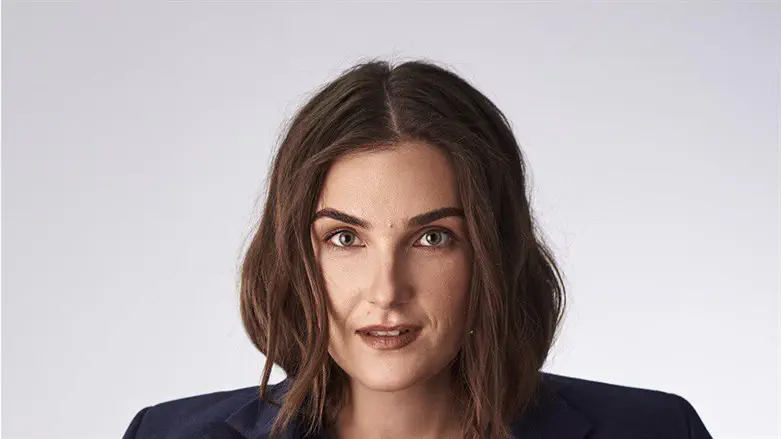 Tetiana Gaiduk
Courtesy
Оn January 19, the Ministers of Foreign Affairs of Ukraine and Israel, Dmytro Kuleba and Eli Cohen, had their first telephone conversation. Minister Cohen confirmed Israel's plans to step up humanitarian aid and accepted Kuleba's invitation to visit Kyiv.
"Ukraine can rely on us as an ally. Israel is an ally of Ukraine," says Israeli Ambassador to Ukraine Michael Brodsky in an interview with the Ukrainian project KYIV NOT KIEV. He emphasizes every word, and it is imperative for us to hear his message.
In Ukraine, support from Israel is seen by the government as insufficient. "We believe that Israel should support Ukraine more. We have been waiting for this since February 24. We see that the Israeli people support Ukrainians, but we need Israel's political leadership," President Zelenskyy said in October. At the same time, he noted progress in cooperation between the two countries, particularly in the exchange of intelligence.
Kyiv understands that Israel is in a complex geopolitical situation. Russia's military presence in Syria makes maintaining relations with it a matter of national security for Israel. Clearly, Russia is not making this task any easier. And not only with its aggressive military actions in Ukraine but also with its aggressive rhetoric against Israel itself. Over the past few months, the Russian Foreign Ministry has accused the State of Israel of supporting "the neo-Nazi regime" in Kyiv. On January 18, during a press conference, Minister Lavrov compared the current policy of Western powers towards Russia to the murder of Jews during the Holocaust. The Israeli Foreign Ministry called such comparisons "unacceptable" and "insulting to the memory of the dead."
However, the "complex and diverse," as Ambassador Brodsky calls them, relations between Russia and Israel have not changed dramatically due to Russia's anti-Semitic statements. After all, their most important component is security cooperation. "It is very important for us to keep the channel for cooperation open", Brodsky said. Kyiv understands, that this situation limits Israel in making political decisions related to Russia. "It is no secret that we have certain red lines that cannot be crossed. And Kyiv is well aware of them," the Israeli Ambassador said.
However, he emphasizes that Israel condemned this war from the very beginning of the Russian invasion, openly calling it Russian aggression. That is true.
It would also be unfair not to notice Israel's support. Field hospitals, rehabilitation, and prostheses for Ukrainian soldiers, medicines, food, generators, treatment of Ukrainian children with cancer in Israel, assistance in dealing with post-traumas, managing healthcare and water supply systems – the list of the fields of cooperation between Ukraine and Israel is lengthy. "Don't you think it's important?" Ambassador Brodsky asks rhetorically, listing the support provided by Israel. "Success in war is not only about weapons", he believes.
This question will remain unanswered for now. Ukrainians are very grateful to Israel for its current support. Indeed they are. Photos of Israeli doctors who came to Ukraine to help war victims went viral on Ukrainian social media. They assured Ukrainians of the support of the friendly Israeli people better than government statements did. However, expectations of assistance from Israel have yet to be fully realized because these high expectations.
Those expectations are related to the belief that Israel could offer a lot to Ukraine. In particular, defense systems against Russian missiles and Iranian drones, which, according to Ukrainian Ambassador to the State of Israel Yevhen Korniychuk, Ukrainian diplomats are "begging for". The state's position remains clear: no weapons to Kyiv that could be considered lethal, including air defense systems.
In return, Israel is helping official Kyiv with intelligence and has offered to help develop early warning systems. On January 13, Ambassador Korniychuk said that Israel was transferring technologies related to "smart" missile and drone warnings to Ukraine. Earlier, the media reported that Israeli authorities had agreed that NATO members such as the United Kingdom could supply Ukraine with weapon systems containing Israeli components such as electro-optical and fire-control systems. And on January 17,
The New York Times published news that the United States would supply Ukraine with 300,000 NATO-caliber 155 mm artillery rounds stored in warehouses in Israel. However, neither side is willing to comment on this topic in detail. "We will be listened to and read not only by friends but also by enemies," warned Ukrainian Defense Minister Oleksiy Reznikov. According to The NYT, no friend of Israel, Israeli officials had initially expressed concerns that the move could damage its relations with Russia.
Ukraine is constantly trying to persuade Israel to change its "neutrality" policy regarding Russia's military aggression in Ukraine, but so far, it has been unsuccessful. Defense Minister Oleksiy Reznikov said this at a briefing in Kyiv on January 18. He believes that the experience of using Iranian drones to commit acts of terrorism against Ukrainians can also be used against the population of Israel.
Now military cooperation between Russia and Iran has intensified as never before. It is well known that Iran supplies drones to Russia. But military cooperation is a two-way street. On January 16, Iranian government official Shahriar Heydari officially confirmed in a conversation with a political correspondent of the Tasnimnews news agency that Iran was buying Su-35 aircraft from Russia and had also ordered missiles and helicopters.
"We do not hide the fact that it worries us about Iran and Russia's military cooperation; therefore, we are monitoring this situation very closely. Israel is in dialogue with Ukrainian officials on this particular issue," Ambassador Brodsky assured KYIV NOT KIEV.
However, the presence of common enemies has yet to make Ukraine and Israel forge an unconditional alliance. "We invite the State of Israel and its officials to cooperate in any way, but so far, unfortunately, I cannot boast of success," Minister Reznikov said at a briefing on January 18.
Ambassador Brodsky refused to comment on specific cooperation cases in the defense sector. In his opinion, "any publicity only damages the prospects of cooperation in this field." This position is in line with the general communication line of the Israeli Foreign Ministry. "On the Russian-Ukrainian issue, we will do one thing for sure, speak less publicly about it," promised Israeli Foreign Minister Eli Cohen.
Well, if silence might make cooperation easier, then let it be.

Tetiana Gaidukis Creative Services Director at TRUMAN, Co-founder of KYIV NOT KIEV, an English-language blog about Ukraine, which focuses on what it describes as countering Russian disinformation.