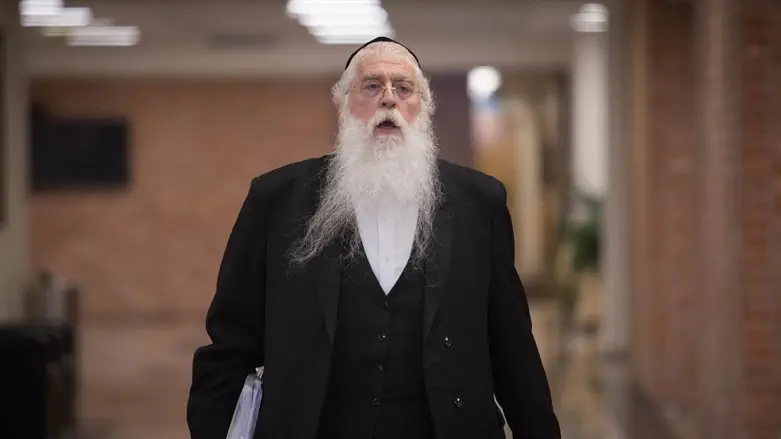 UTJ Minister Meir Porush
Hadas Parush/Flash90
The Jerusalem District Court has convicted a young haredi man who attempted to cut Minister Meir Porush's (UTJ) beard a year and a half ago.
The plea bargain that was signed with the prosecution describes how the young man was sent by a radical haredi activist to carry out the attack and was even paid to do so.
The indictment notes that the assailant called Porush by his name and after he responded, the accused pulled out a pair of scissors and tried to cut off his beard.
Half a year later, after an undercover investigation by the police, the suspect was caught and even confessed. Around the same time, the activist who ordered the attack was also arrested. He, too, was convicted via a plea bargain.
The suspects also connected themselves to other attacks, including the desecration of the grave of Rabbi Aharon Leib Steinman.
The police investigation found that the background to the crimes was the suspect's radical opinions regarding various issues, including his objection to COVID vaccines, his opposition to compulsory military service for yeshiva students, and other matters concerning the haredi public.