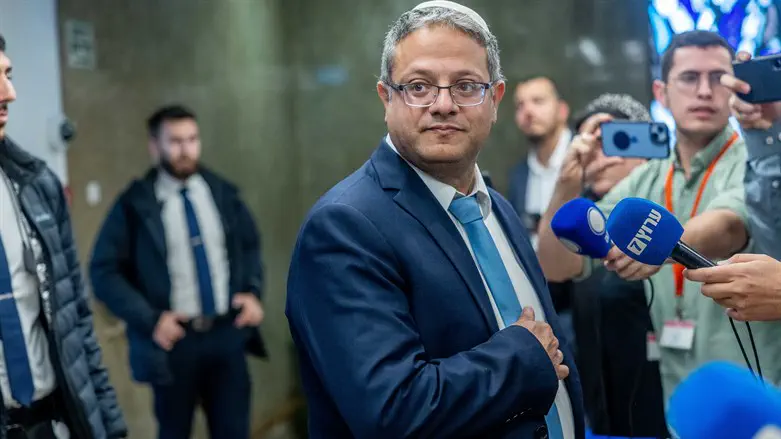 Itamar Ben-Gvir
צילום: Yonatan Sindel/Flash90
National Security Minister Itamar Ben-Gvir ordered the Israel Prisosn Service this evening (Wednesday) to remove the female and male soldiers serving on mandatory duty as guards from the terrorist wings in Israeli prisons.
Minister Ben Gvir's decision follows several serious incidents of assaults and harassment against soldiers and women serving in these prisons, culminating in the case of the Gilboa Prison pimping scandal.
The minister ordered that the male and female soldiers be replaced by veteran and experienced prison guards within a period of six months at the latest.
Ben-Gvir also stated that the service of the soldiers in the Israel Prison will continue, but their role will be changed so that they are not in direct contact with security prisoners.